My
Remote Semester
in China

part 1
//
9.1 - 11.5

published on 1.21.21




It's the beginning of 2021, the first day of Biden's presidential term, and I've been in Singapore for 10 days now. My time in Singapore has been a kind of interim or transition, and I've been doing lots of reflections.

Looking back, my fall semester was filled with so many beautiful surprises and wholesome people, that school felt more like something I did in my *free time*. I genuinely don't remember studying so much.

So, I'd like to take a moment to document a bit of the amazingness here, to conclude my 2020 in the newsletter.
things you are about to see:


strict quarantine
living in a courtyard with 13 people

beautiful art and music I loved
short films I made

cosmic places and people
gaining more confidence

thinking about independence
nothing about school and studying
kicking off my semester in a quarantine hotel

-
I felt like I was in a spaceship. There was barely a window in my hotel room, so I couldn't see sunlight and was in full charge of my circadian rhythm. I preferred to imagine that I was traveling in space, but just without the grand view of the universe.


-
I "went" to Burning Man with a few friends via Zoom! This was about one of the most 2020 things I did. My favorite part was holding my phone with the flashlight on and dancing as if I was one of the fire dancers in the BM performance.


-
A director was looking to make a web series about people's dreams, and his casting director thought that I have a rich internal world and asked me to submit a detailed description of one of my more recent dreams. But I don't dream, usually. So, after receiving her email, every morning when I went to bed, I'd tell myself to come up with something interesting in my dream. It took me a couple of days to get a ridiculous one, which I submitted.

In October I had a 1-hr call with the director, who seemed more interested in a nightmare I had in the summer, but unfortunately I didn't remember much detail. So I think I didn't make it for this series. But overall I'm still flattered that some cool people thought I'd have cool dreams.


-
As soon as class started and the idea of going back to school settled in my mind, I felt secure again. Finally, I know I am at least on a right *enough* path. I loved my classes and knew deeply why I wanted to take each of them, so doing homework didn't feel like work at all.

-
For the first exercise for my documentary class, we were asked to make a sequence of someone doing something. The first and almost the only thing I could think of doing this project on, was the quarantine workers handing me food three times a day (but I'd only be up for two of them). It was my only chance of seeing and interacting with real humans every day.

Every morning, when 7am came, I'd stop what I was doing and stand by my door to hear if the workers are in the hallway before mine -- I wanted to get a shot of them turning to my hallway. Then I'd stand by my door, with my phone camera facing them, and watch them get closer.

It was mildly terrifying. I didn't know how they'd react to not just a person standing by the door (we weren't allowed to step outside our room for the entire two weeks), but a person standing by the door and filming them.
returning to a normal life

-
After my quarantine ended, I spent a few more days in Shanghai and stayed in a youth hostel. Apart from taking classes in the early "a.m."s, I spent my daytime exploring the city. The first time I sat inside a coffee shop, went to an art exhibit, walked on a busy pedestrian street where people didn't need to wear masks, after many months, was surreal. In Shanghai, the pandemic seemed to be absent, and everything was normal, almost completely normal.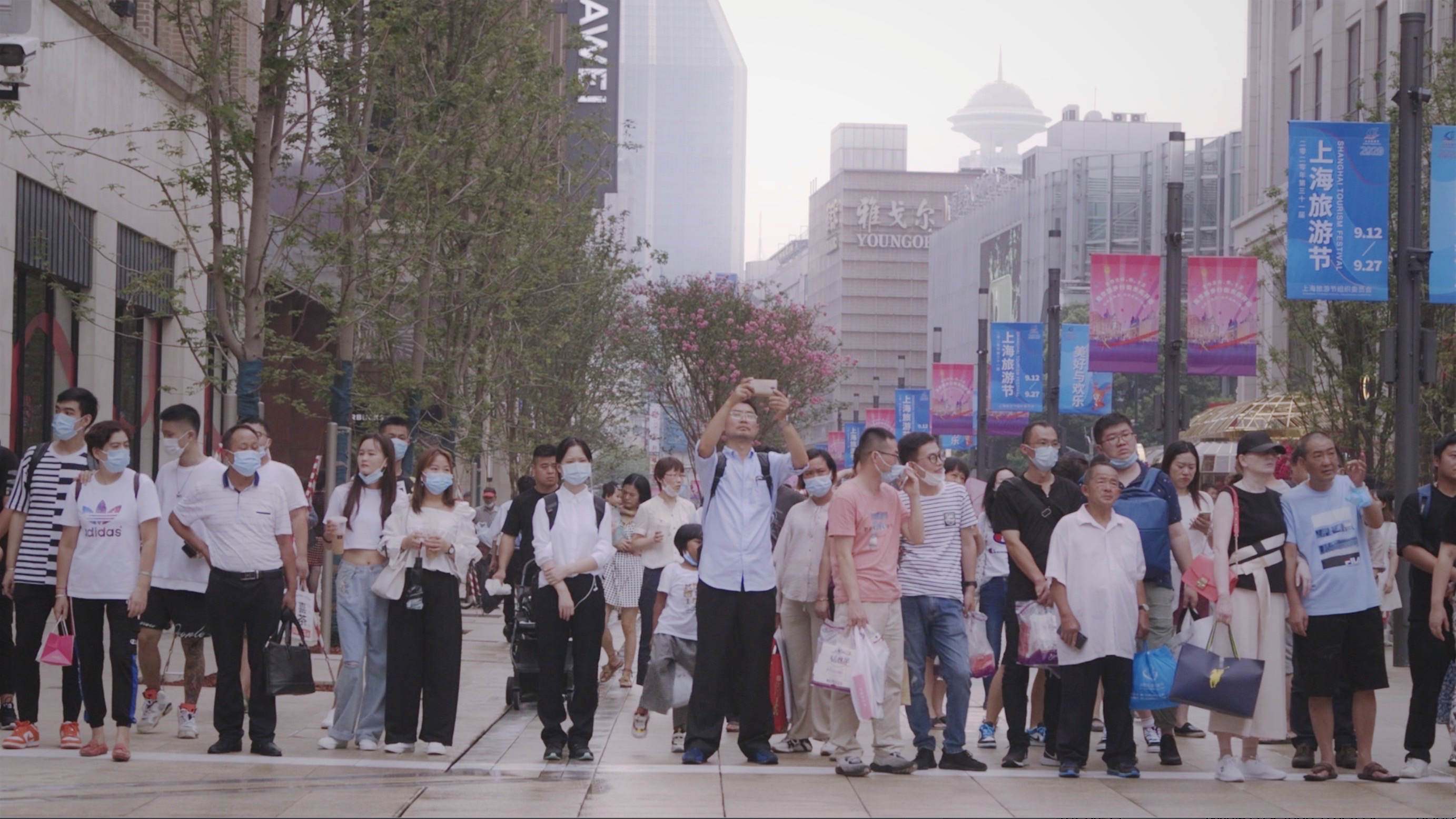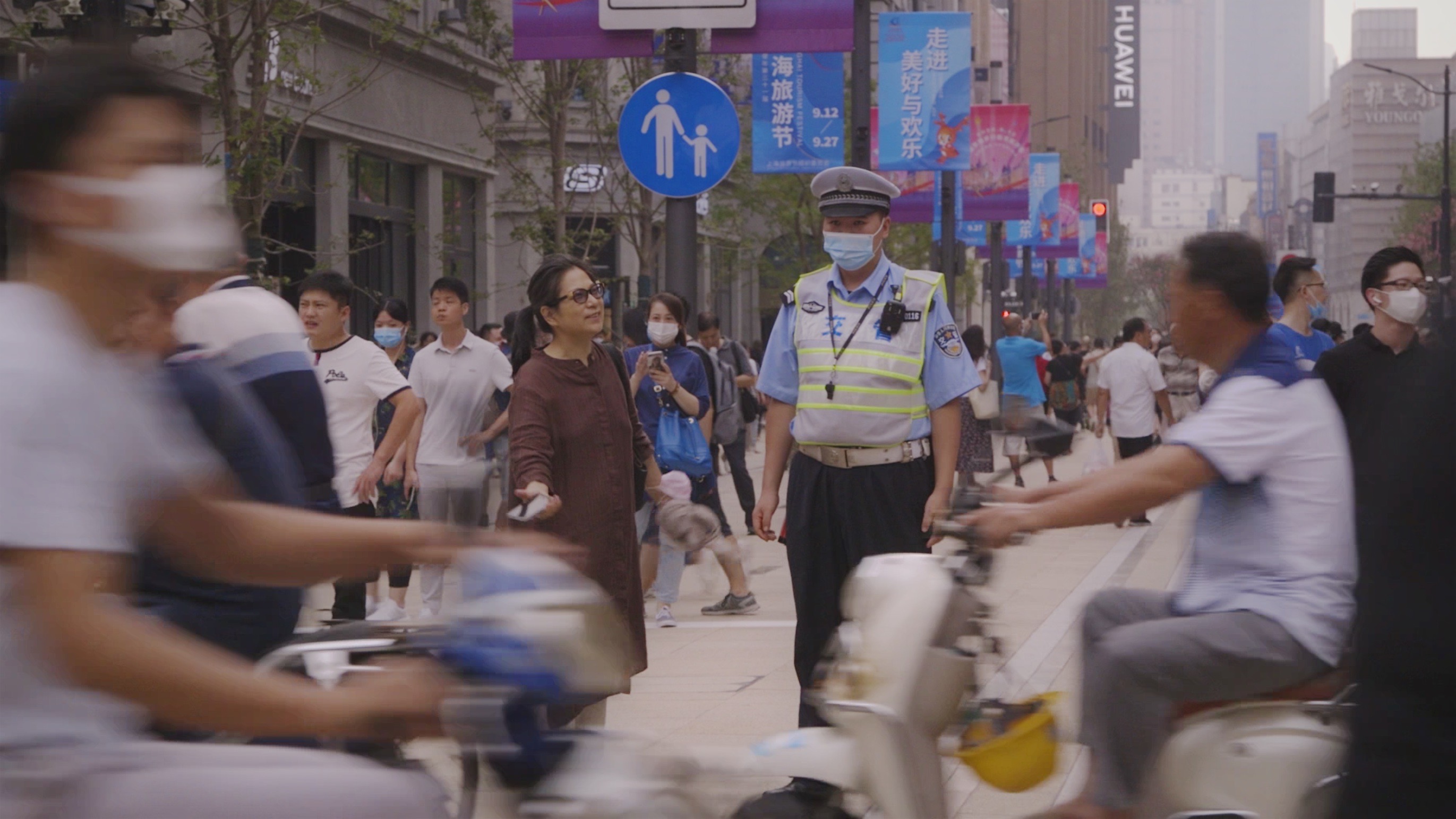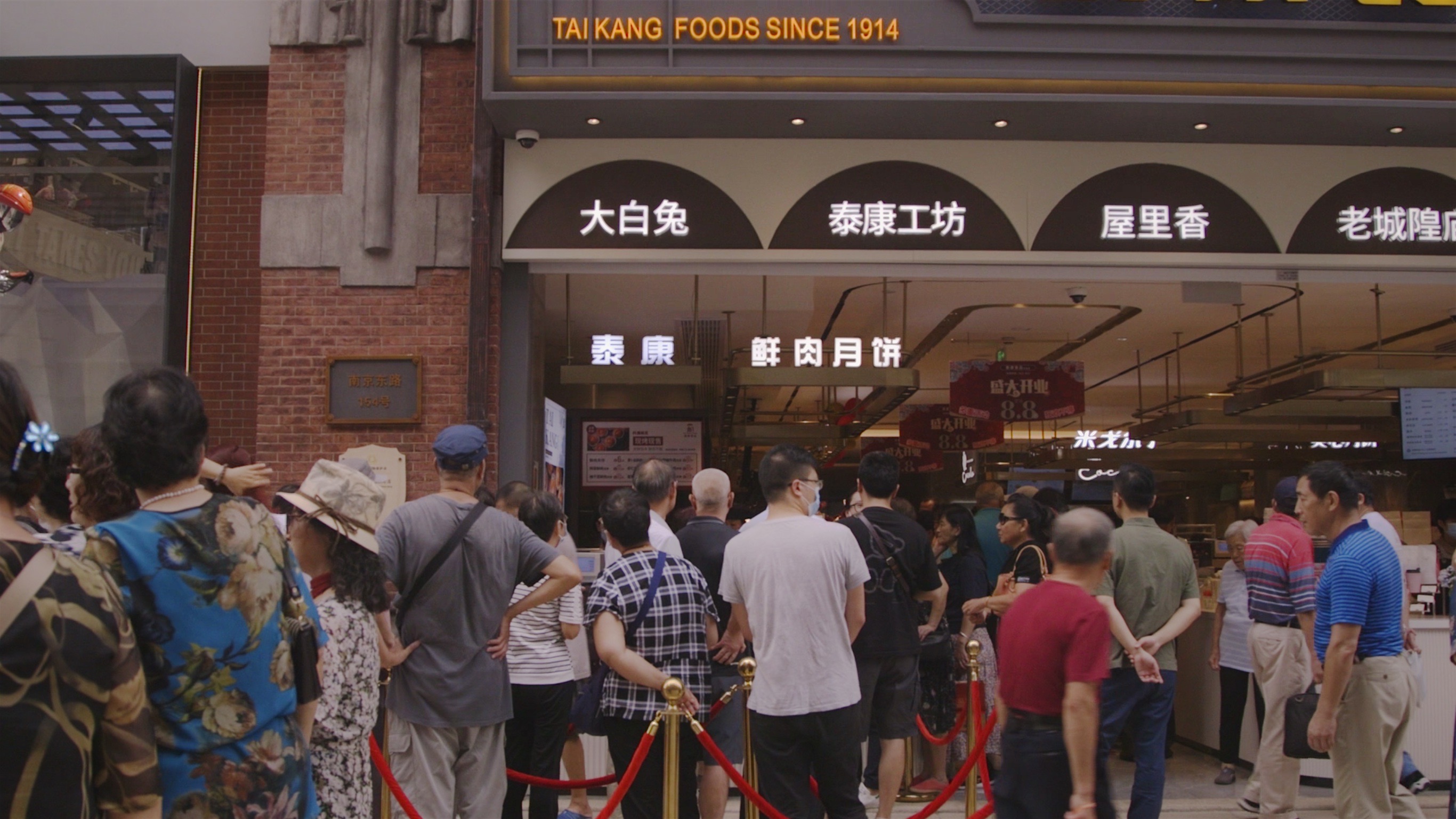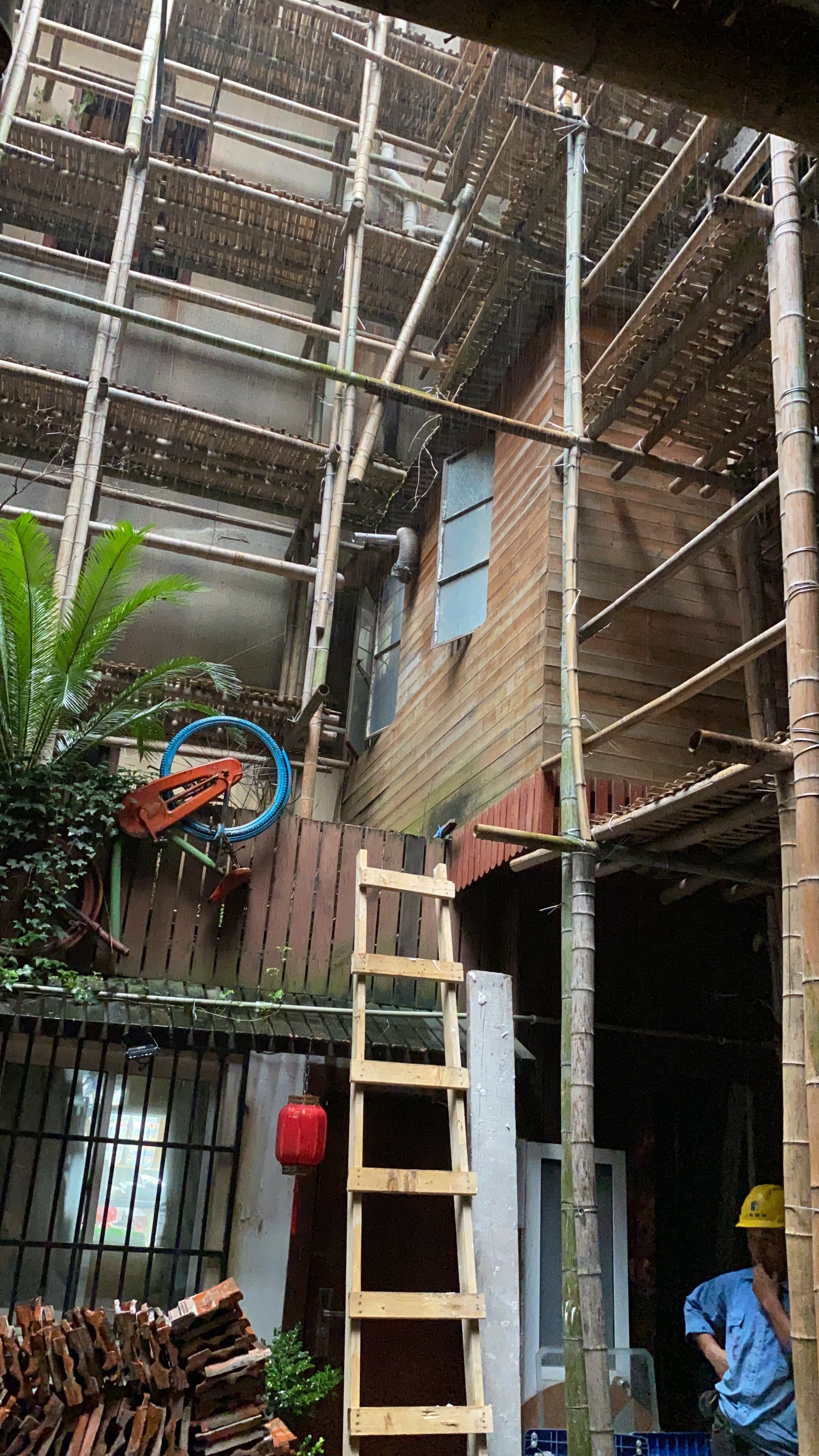 right outside my youth hostel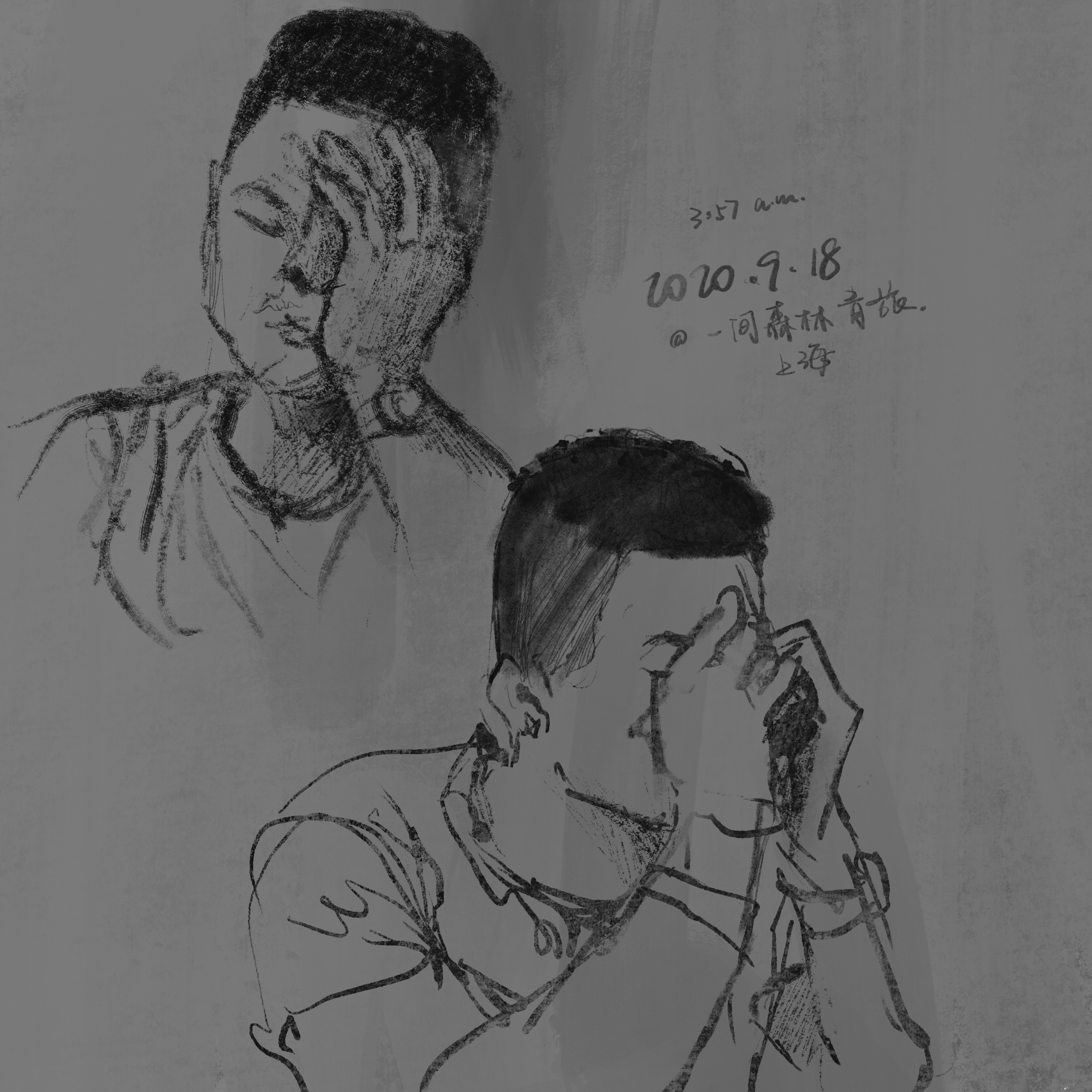 -
One night at 3am, a drunk, young man sat down across the table from me in the common area of the youth hostel. I was initially a bit scared and debated if I should just pack my stuff and go to my room, but he initiated the conversation by asking me if I knew why China asked college students to do military trainings for half a month. I said I didn't, so he started telling me about military history for a whole hour, with his eyes closed and his hands covering his face.

I let him talk because, though he was drunk and he said he didn't really finish college, he was smart. He was saying how countries have to find ways to make their people believe they're in the same country (so he essentially talked about Anderson's imagined community, without knowing he did), and that a lot of Chinese people were helping Japanese soldiers back in WWII. He was saying things the Chinese government probably wouldn't want people to know or think about.

I thought this was an adorable moment, and ended up drawing him to keep something from this odd encounter in a youth hostel at almost 4am. He heard that I go to college in the US, and said he was jealous of people who had knowledge and regretted not studying hard when he was in school. Then he said he will let me be, tomorrow would be another day of hard work, and left the table.
I love Lu Yang. This game film is one of my favorites of all time, and I was absolutely elated to watch it in UCCA in Beijing.

︎︎︎︎︎︎︎︎︎
The Courtyard

In July, when I asked in a 500-person WeChat group about interests in renting an apartment together in Beijing for the fall, I immediately got positive responses from a number of people, though we didn't know each other. So I started a new WeChat group for people to discuss housing options in Beijing, and that group soon grew to over 100 people. Someone suggested a Siheyuan, and I immediately knew I wanted to make this happen.

For a few weeks in August, I was on WeChat all the time, exchanging messages with dozens of people per day, to secure the spots for my siheyuan. Everyone's plans were constantly shifting, for obvious reasons, but somehow I managed to find 13 people who committed to living together for a month, even though we didn't know each other.

The only pieces of information I had about these people were their schools and class years. I didn't ask them about their interests or life experiences or whatever to "test" if they were "interesting enough" for this and things like that. I was just curious to see how our chemistry would turn out with an open mind.

Indeed, we came from different paths: one or two of us are on the finance track, a few are academics, several are artists (poet, musician, visual artist, designer), a few are exploring the tech world. Class years ranged from 2025 to 2021, and we had a high school junior as our youngest resident. And we got along so well! I can say with all sincerity that everyone was emotionally mature for our age and no drama happened in this place the whole time. We respected each other's differences and embraced our shared interest in exploring different life expeirences and meeting diverse kinds of humans.
The first couple of days in the
siheyuan
felt trippy af to me. The first day -- October 1st -- was both National Day and Mid-Autumn Festival. The three of us who moved in that day and about six to seven of our friends got hotpot together, and chatted in the
siheyuan
till midnight. The next day, I woke up to the news that Trump got covid, finally. Then Sherri and I walked through the hutongs for 15 minutes to study at a coffee shop, where I saw tons of tourists walking past us or through the coffee shop, because we were right next to a touristy spot.
Even just the fact that
I was living in a traditional hutong, just a 10-min walk from the Forbidden City, while taking online classes with Princeton
, overwhelmed me. Where am I? What's my reality now?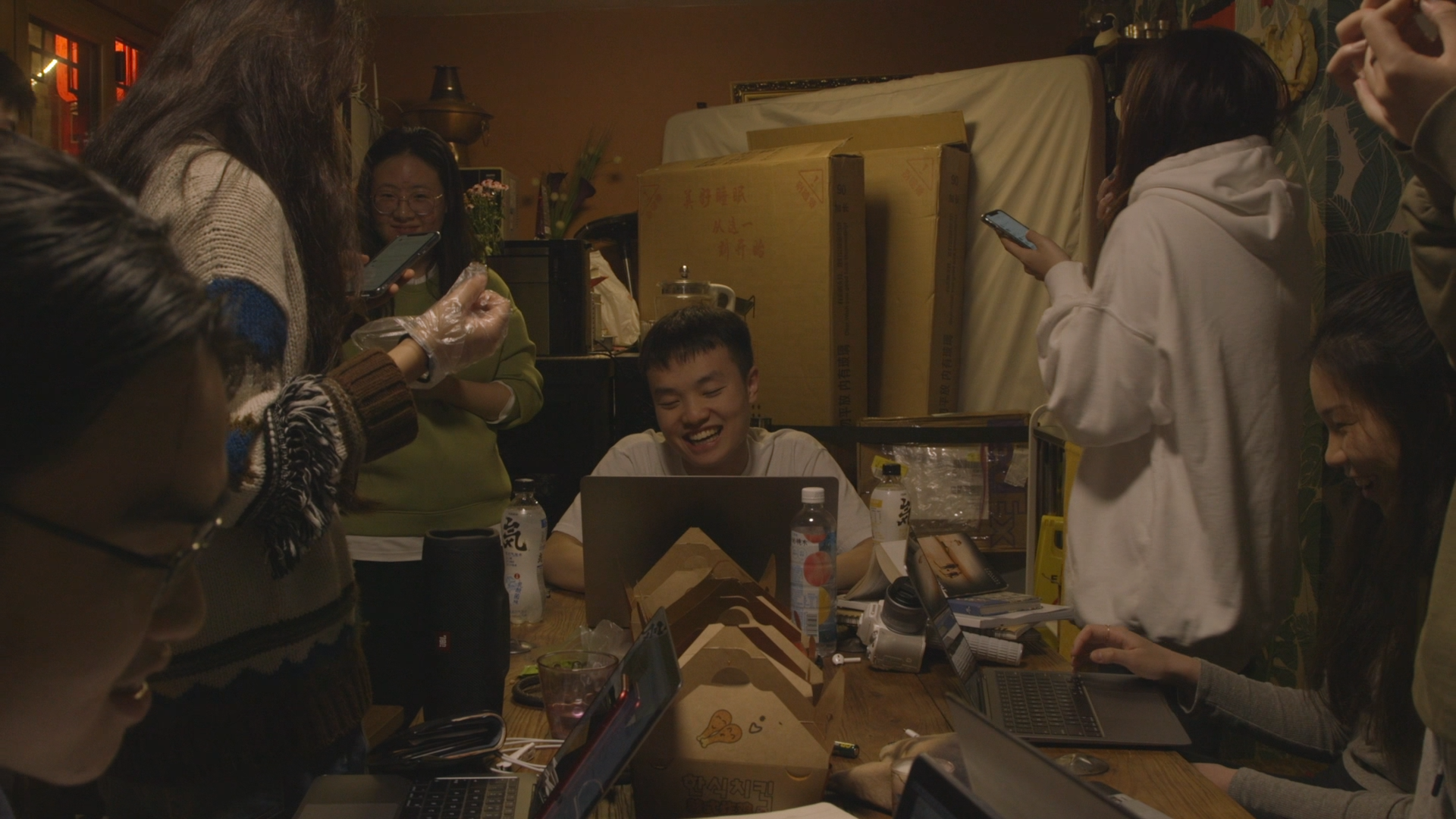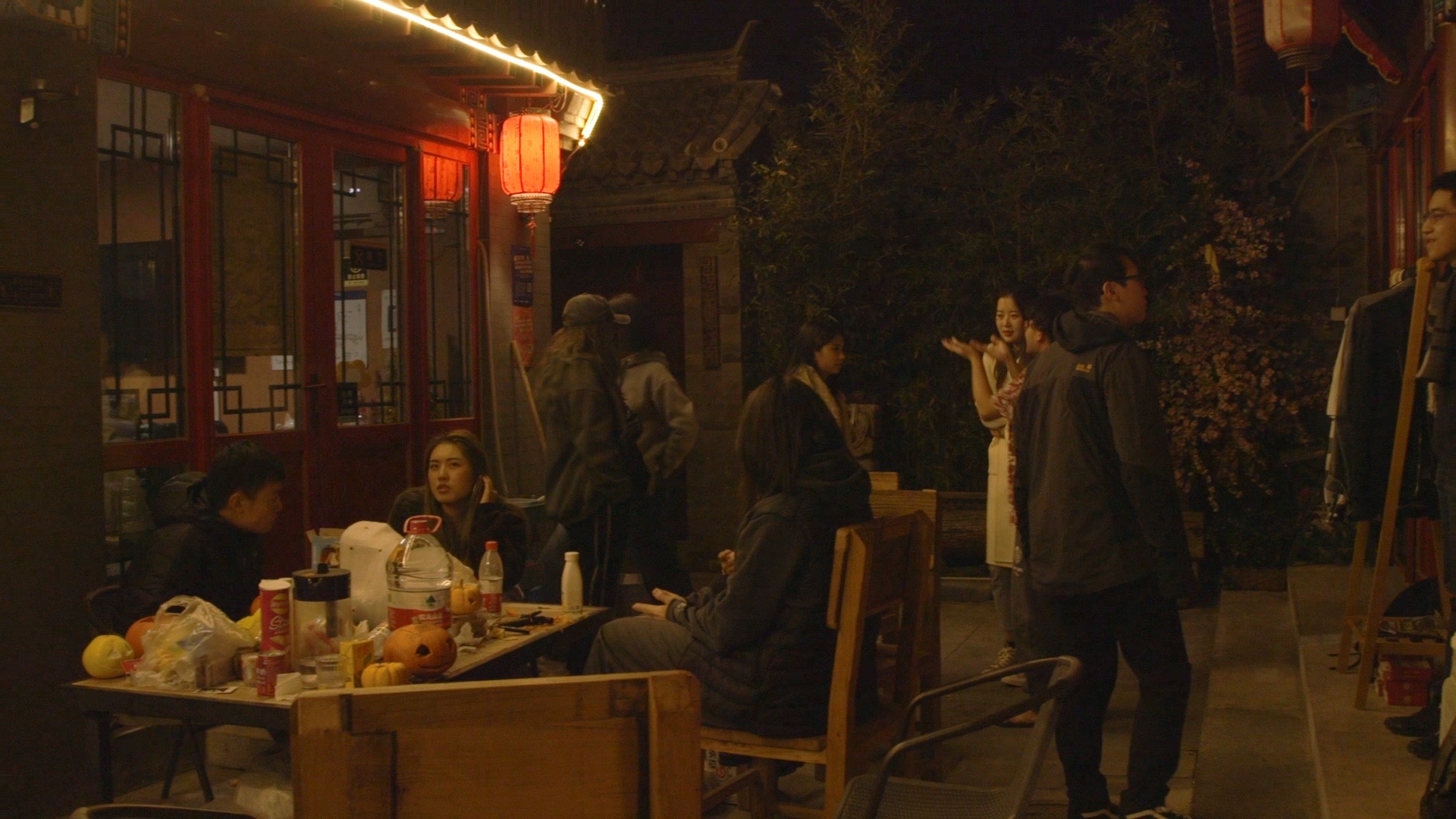 Some of the beautiful things that happened here:
Our courtyard became a little hub for liuxuesheng

(students at schools in foreign countries)

like us! We hosted a social every weekend, when somewhere between 10 and 30 (or more?) people would show up. I set up a "friends of the siheyuan" WeChat group for people who were interested in visiting. Members often added their friends, so the group quickly grew to 150 by the time we moved out early November.

For Halloween, we hosted a pumpkin carving party, which was really really cute. The pumpkins I ordered were wayyyyy smaller than I thought (I clearly didn't pay attention to the size/weight details when I ordered...), but they ended up working really well for people to carve and chat and chill.



Late night and early morning conversations on spirituality and suffering, math, art, why one should (not) raise a kid or get married, love, elitism, our privileges, eating Kung Pao Chicken with an apple and not rice.

Kaiying and Kesou, the only two people who'd actually stay up till 7am with me every day, were very deep thinkers. After my classes ended at 4:30 or 5:30 a.m, we'd literally chat about religions, suffering, the darker sides of human, our favorite literature and such, as the sun rose. Thanks to Kaiying, who's really drawn to all the heavy questions and heavy metal (he listens to heavy metal when he works on his pure math p-sets!), the mornings were often filled with philosophical wonderings and a sense of something grander :)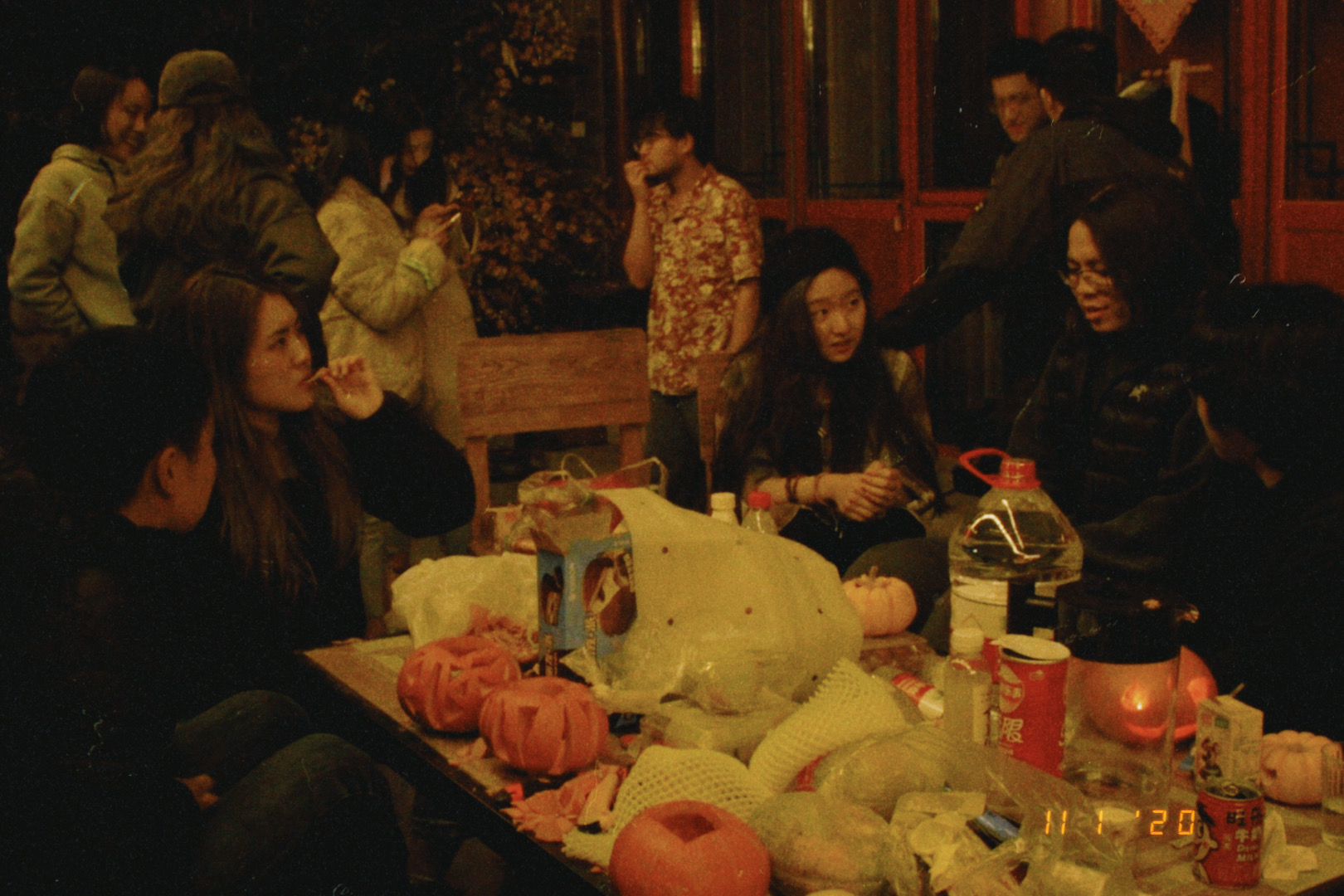 A spontaneous trip to the workers union exhibition in 皮村 (

picun)

, where tens of thousands of migrant workers live and work in Beijing. A large portion of the exhibition was about workers' rights. And the exhibit was entirely put together by workers themselves.



I also loved the way this trip happened for me. I was just walking back to the courtyard from a coffee shop, when I ran into Yu'er and Kaiying, who were running towards my direction. They were clearly in a rush and had no time to fully explain what they were inviting me to, so I just changed my plan on the spot and joined them. I'd only learn after I got on the taxi that we were going to a place 1.5 hr away, but the exhibition sounded so interesting, so I was really glad that I was being spontaneous that night. Picun was such an interesting place to visit, and I probably wouldn't have known about it if I didn't meet people like Yu'er, Kaiying and Kesou.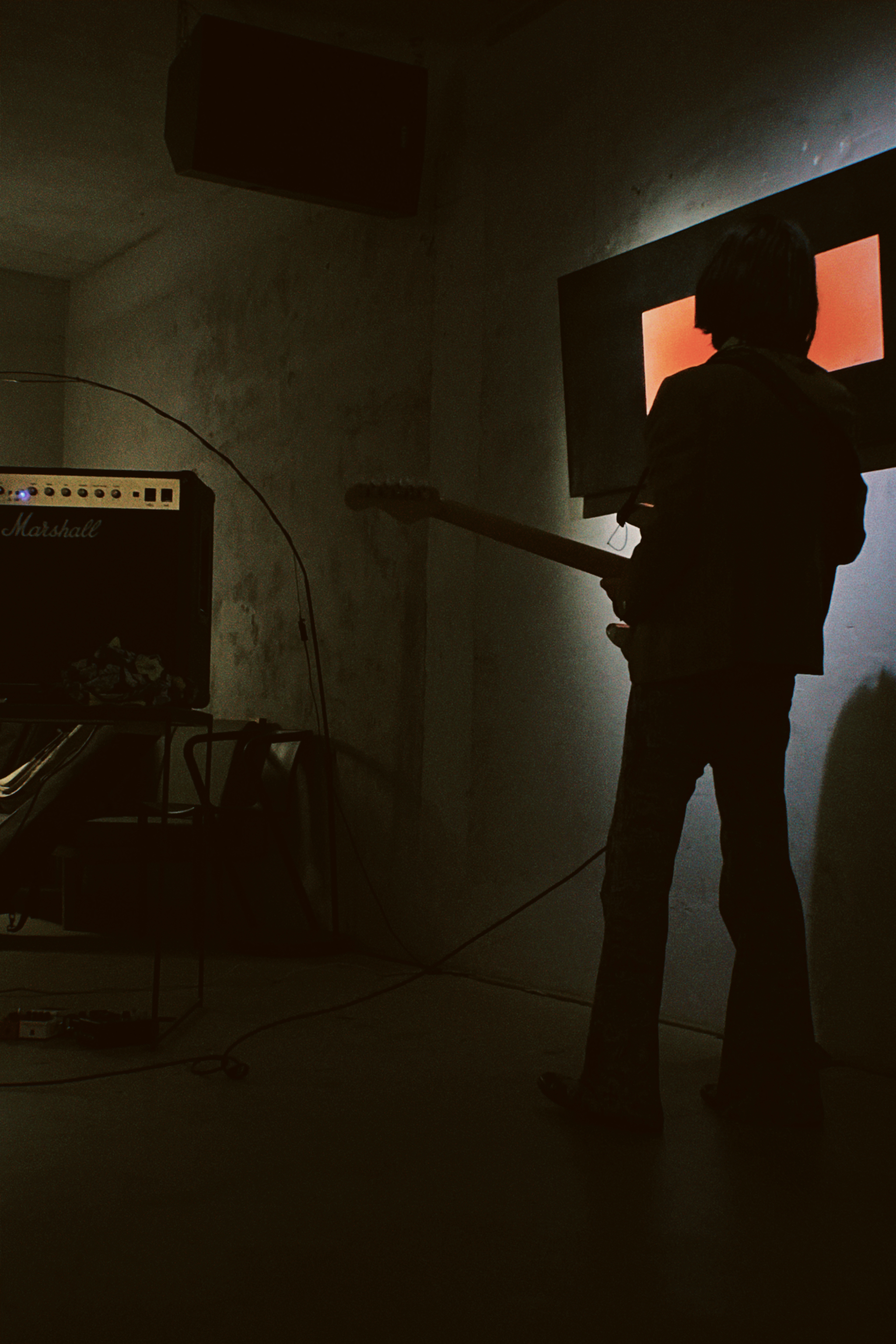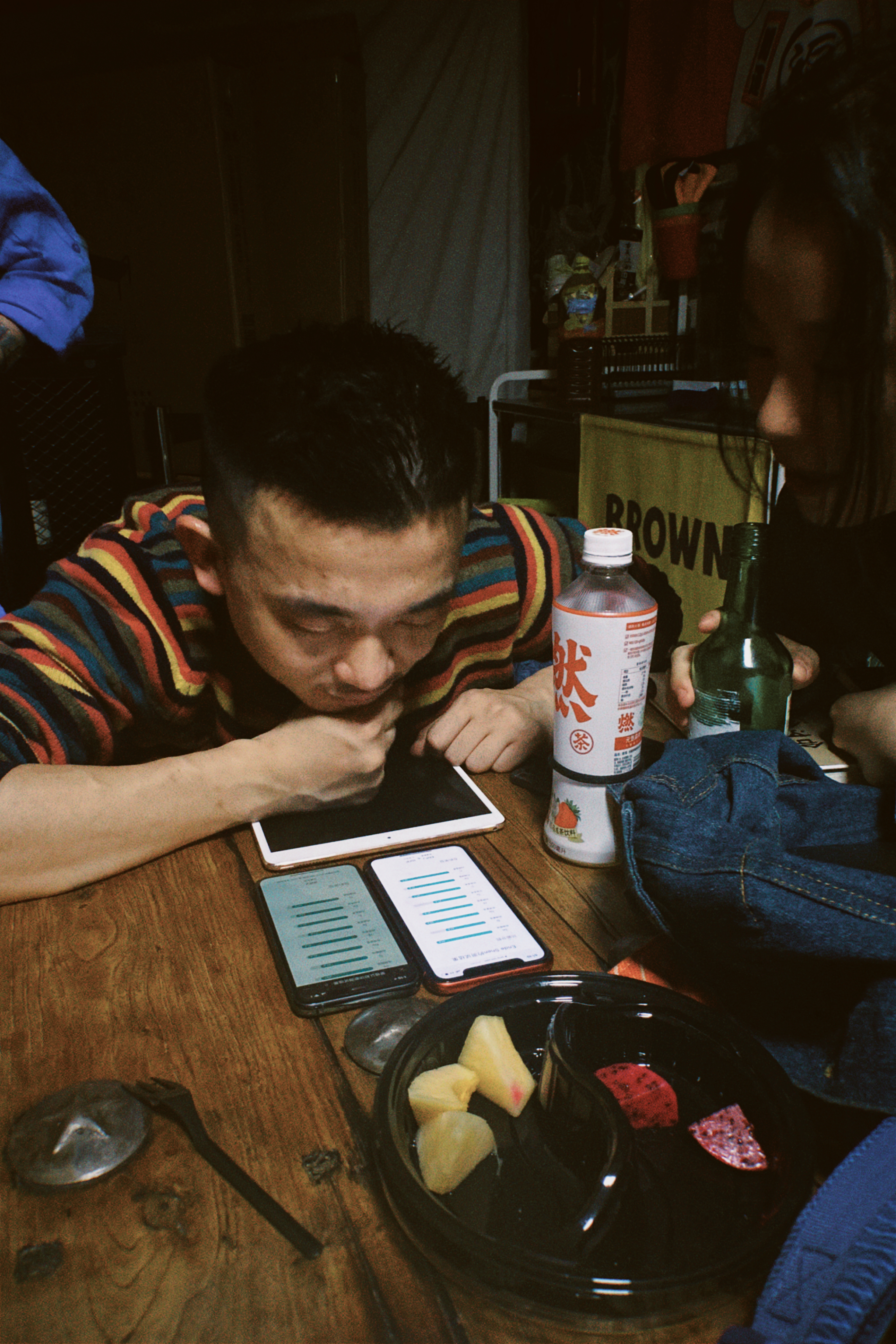 Camping under the Great Wall. We went on the last two days before the area would be closed for camping because of the weather. The guy at the camp gear rental place was so convinced that we wouldn't actually sleep in the tents that night (as he filled the car with a couple more supplies for free, because he was concerned for us, which was adorable). But we did stay up till 4:30 am and sleep in the tents!

Most of us watched sunrise by the Great Wall together at 6am. Kaiying had a Zoom meeting around that time, so he literally

brought his laptop and showed his Harvard classmates the sunrise before they started talking about their project for a US politics course

. It was just such a good portrait of our Chinese Iiuxuesheng's life at this time in history...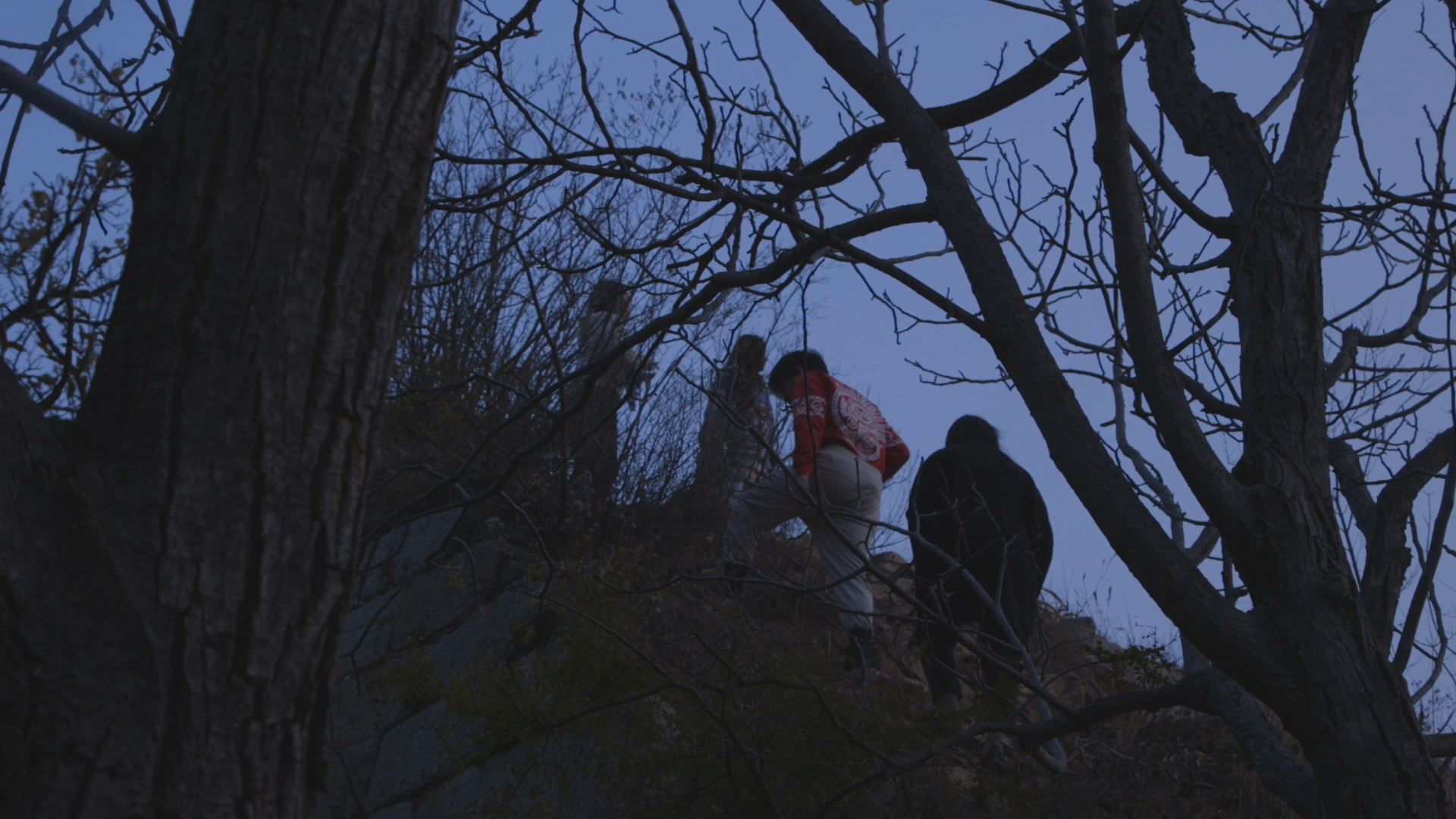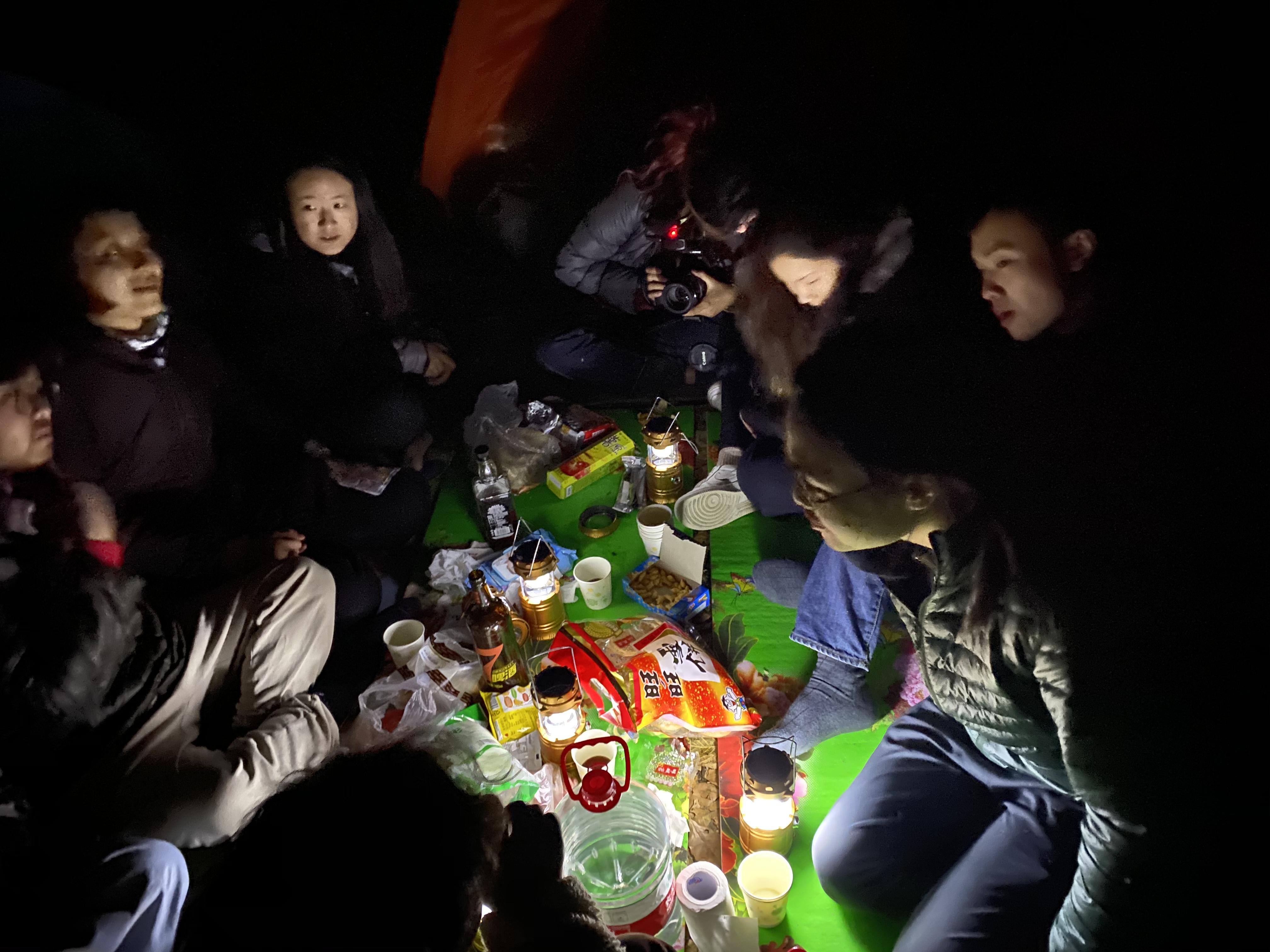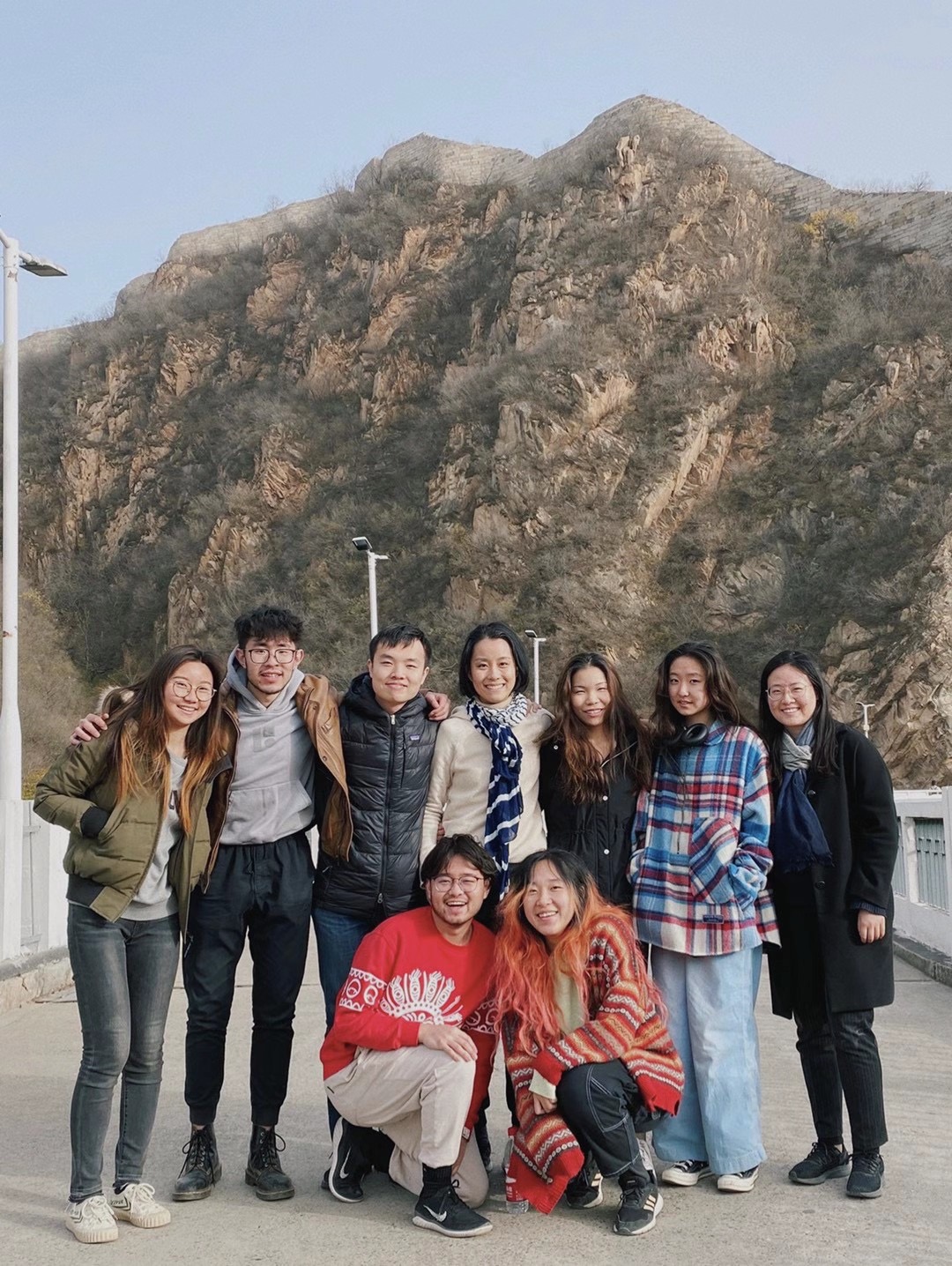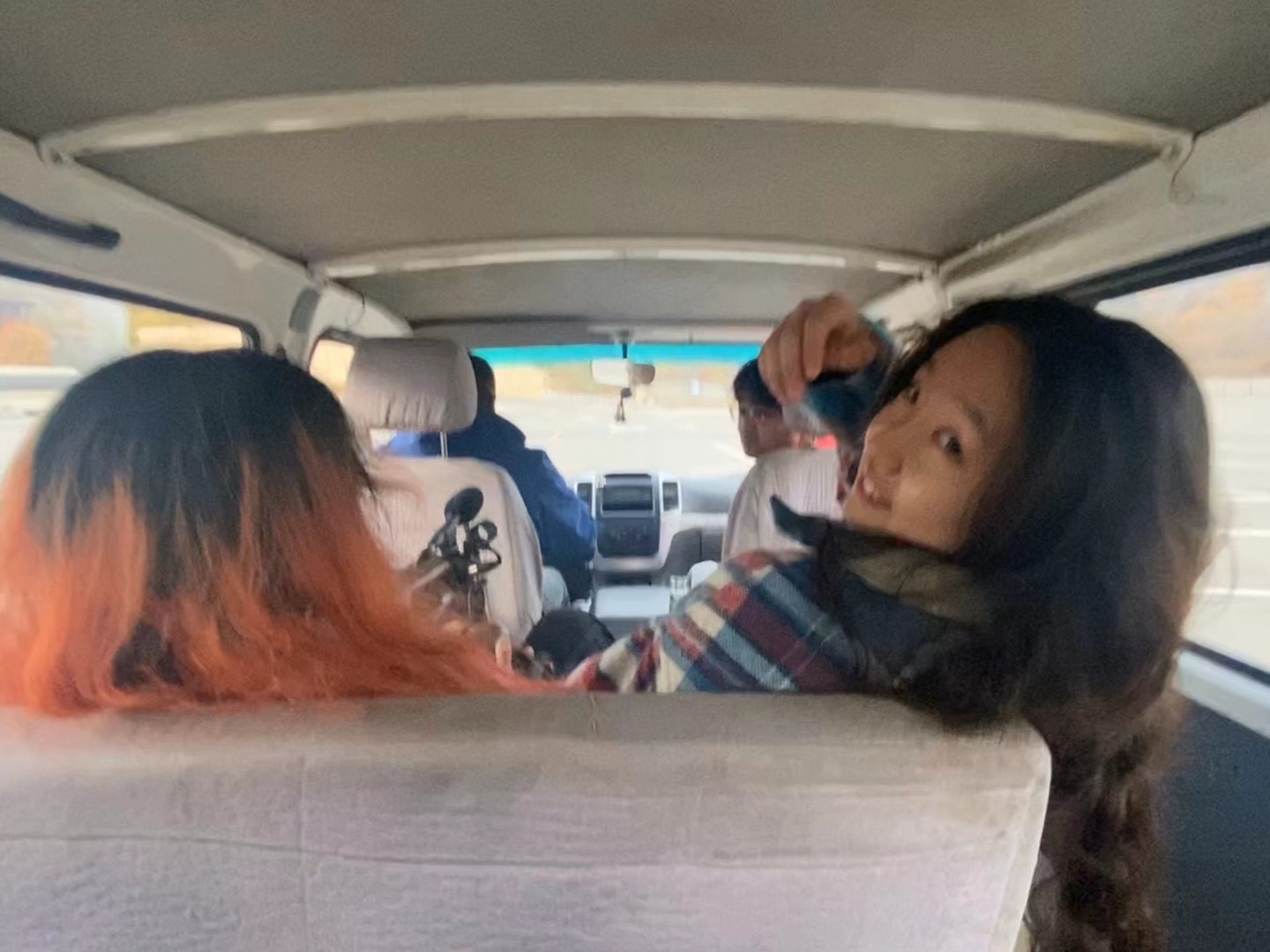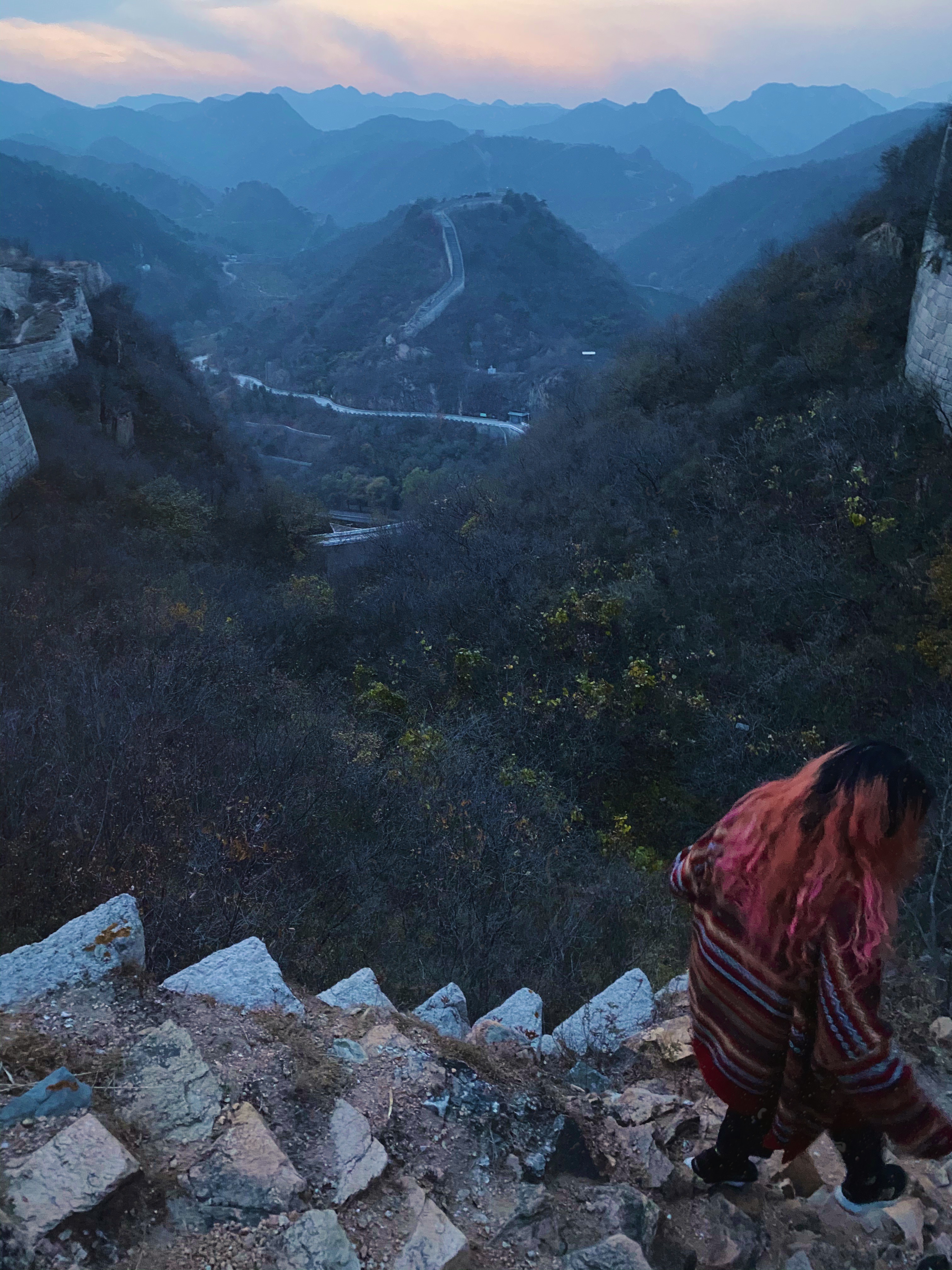 Election watch party in the morning (13-hour time difference!) + a huge gathering that night, which was also our last night in the siheyuan.

In July, when the tension in US-China relation really escalated, I felt very torn apart. I spent my childhood in China and my coming of age in the US, and such hostility between the two countries was the least thing I wanted to see. I felt I was facing more and more uncertainties every day I woke up, to the point that I even may have to reshape my narrative about who I was and where I belonged.

I was physically isolated (living alone in an unfamiliar city), and I felt desperately alone in my heart.

M

y non-Chinese friends wouldn't ever understand how I feel, but I don't really have close Chinese friends now, with whom I can really rant about the stress.




Well, look at where I was now, four months later! I'd met many many cool new people, and shared really beautiful memories with some of them.

I still had a lot of uncertainties ahead of me, but I wasn't alone anymore

. Watching the election together in the

siheyuan

, while having conversations related to it or not, made me feel so warm. I'd like to think that it was the case for my newfound friends too!
Eileen
drew this for us after we moved out <3
It fills my heart with so much joy and love every time I look at it!
I made a short as a part of the documentary course I took. This could give you a sense of a relatively normal day in the courtyard.
I hope to edit a longer version this year and include some footage from the gatherings we held and excursions we took~
︎︎︎︎︎︎︎︎︎
re-discovering Beijing

This fall, I focused on exploring a specific area in Beijing: within the 2nd Ring, northeast from Tiananmen. There are a lot of independent art spaces and really cute coffee shops in this area, and I just loved walking and living in the hutongs, which gave me a much more direct access (literally, emotionally) to life than other parts of Beijing.
I discovered
a floatation tank center,
where I did floating once as well as visited a couple more times just to hang out. The host of the space, Qing, is a really generous and loving person, who also let me and my friends try his tea therapy and test the perfume he made himself, and introduced us to some really cool friends of his.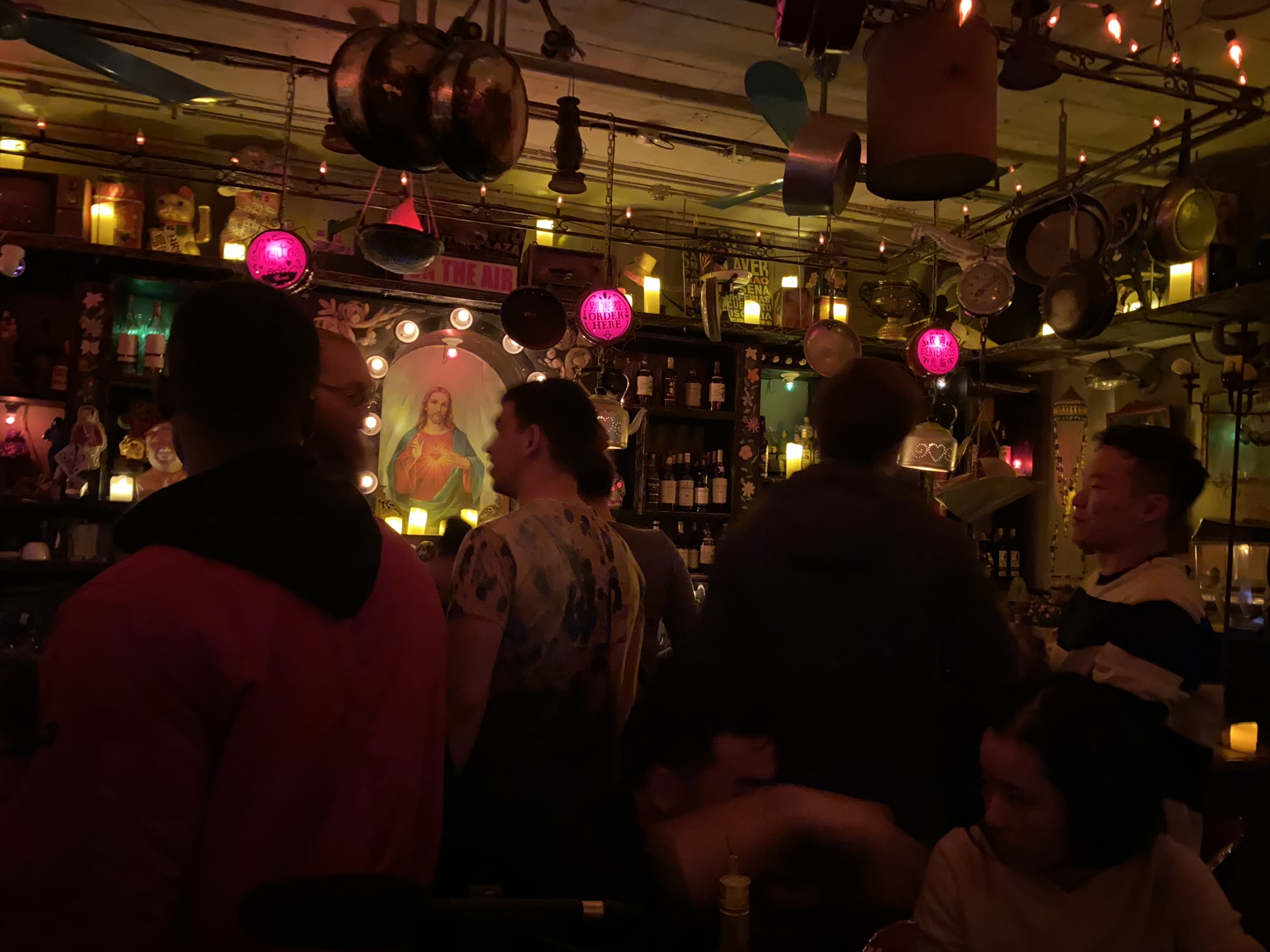 One of them is Er'yang, a psychedelic musician based in what he and his friends call
"the Republic."
It's a small space hidden in the hutongs where people could visit at any time -- even when he's sleeping on the bunk bed. He never locks the door. On his bookshelf are anthologies of Mao, Deng, Xi, Marx, etc.
Ask him about anything, and it wouldn't take you long to feel his extreme idealism. On the wall behind where he usually sits, is the word "光明" (light, radiance) in silver tapes. On a piece of paper he stuck to the wall wrote, "让所有人都飞起来"(let everyone fly).
Every night there are people hanging out in this tiny space. In a couple of the times I visited, Er'yang played music, some were songs he'd written, and other times he was just improvising. Chilling in this magical place, while listening to his music, while doodling on a collective journal, while eating random food from members of the Republic, and feeling as though everything in the world could be fully trusted and loved, was one of the most beautiful experiences I had in Beijing. I felt so grateful to meet Er'yang, and wanted to create a space and a presence inspired by him, at some point in the future.
If you want to listen to Er'yang's music, go

here

.

I really loved

his version of "That Old Feeling" by Frank Sinatra

.

Both Qing's and Er'yang's spaces became places of retreat for me. I prefer to call these spaces
"hidden cosmic pockets of Beijing."
Only a small number of people know where the zipper is. When you stumble upon the zipper and unzip the pocket, you get to enter into an other-world sustained by its own logic, uninfluenced by what's outside, as if the bigger world doesn't exist.
They are cosmic pockets because they make you feel home -- well, if you stumble upon the zipper the right way -- no matter their physical locations on the map. They make you feel like they are always there, welcoming you whenever you need a little retreat.
Also, today (1.20.21), a WeChat account posted an article about the Republic, calling it
"hippies' last gathering space in Beijing Gulou."
My friends and I were shook to discover the article in our feed, published by such a big account (the article collected 11k+ views within the first hour). I have mixed feelings about it, because I genuinely hope the Republic remains a place to be discovered by relevant humans, instead of a tourist spot or... a zoo for some people.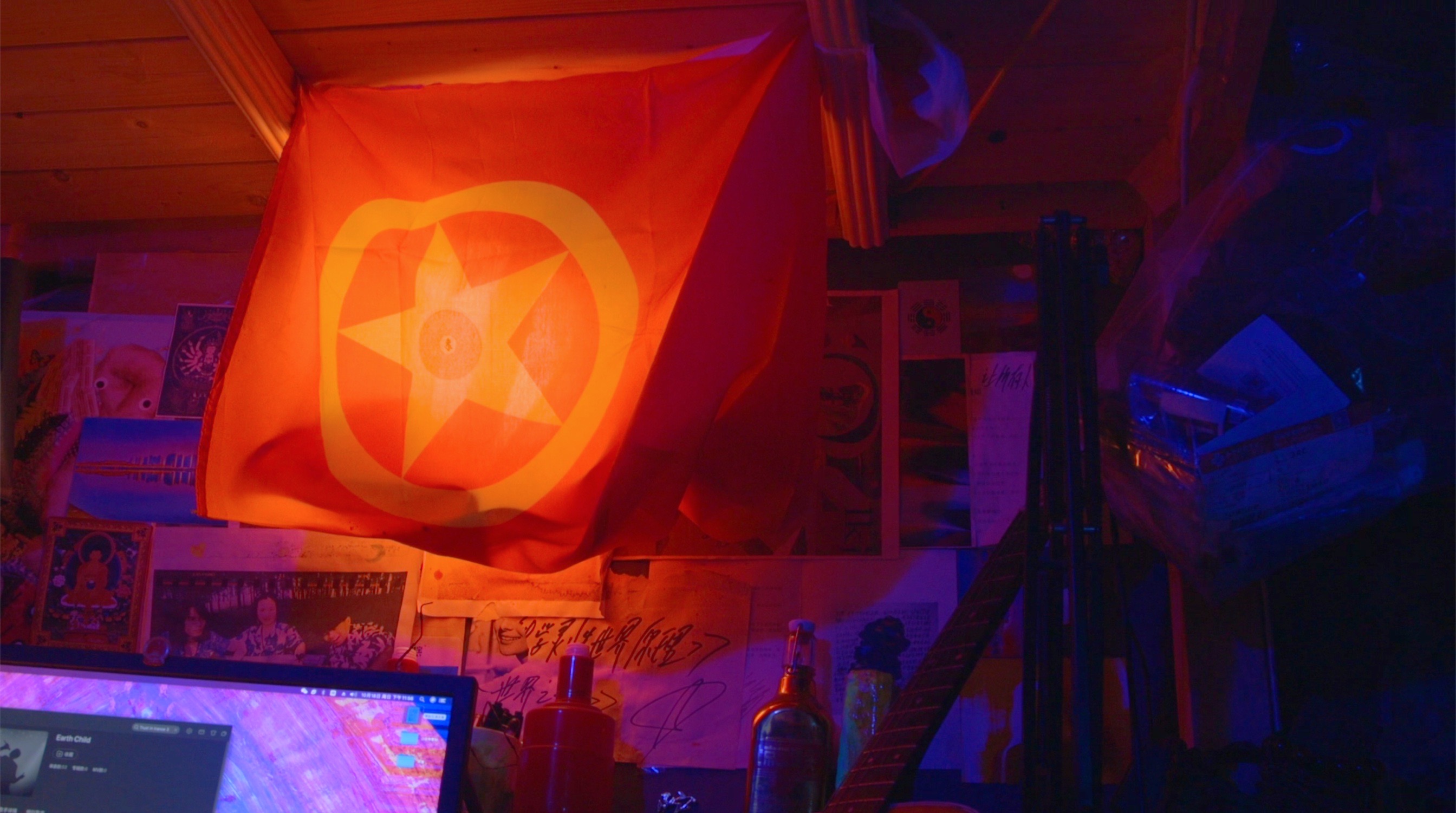 I also discovered Autuspace--an art space that always had really cool performances and events. My friends and I went to two shows in October. One had a contact improv performance and some psychedelic improv music -- which Er'yang was a part of. The other was mainly experimental music -- which Er'yang was also a part of. These two shows were in the same week, the second being just two days before Qing introduced me to Er'yang, without knowing that I'd just gone to his shows! This coincidence was so crazy. I loved it.


Autuspace also hosted an art market once, where my friend Jessica and I discovered some really great vegan desserts made by a Serbian girl. Then maybe a week or two later, when I visited Qing in the floatation tank center, the Serbian girl was there, trying out floating for the first time!
my mental journey
After so many months of living alone and spending most of my time alone, living with 13 people in a siheyuan immediately brought me to new understandings of myself or old things I'd forgotten about myself. Now that I had people to interact with and receive feedback from in real life, I also discovered subtle changes that'd happened to me when I was alone.


I loved being funny and bringing laughters to people around me. I loved being a person people went to when they wanted to talk about love, though I'm clearly not an expert of love. I loved taking care of my friends and being sort of a "mom" to people in the siheyuan, since I was one of the oldest people there. I loved bringing my friends along with me in exploring some specific places/topics/mental worlds, knowing that they would enjoy my introduction to something brand new to them.


I suspect that I became more extroverted than I usually was before the pandemic, just because the subconscious part of me wanted to make up for all the social interactions I'd previously "lost," thanks to my six months in the States.


I now considered myself to be a relatively "clear" person

:

I have specific things I love. I know the bigger directions I should explore and how to do that. I know what's important to me and what's really really really important to me. I know why I'm doing what I'm doing.

All of these things, that make me a clearer person than before the gap year, helped me attract the people I vibed with. I increasingly felt that

the more specific, the clearer, you become, the easier it is to find people you appreciate.





Overall, I felt more confident. This confidence sprang from my new belief that

I can always build something beautiful in my life

, wherever life throws me into.

I had no choice in going back to Beijing, and I initially didn't want to be there for so many reasons. But instead of just letting myself be unhappy with what was given to me, I still managed to have more than a wonderful time!

I organized this siheyuan together, turned it into a place of gathering for people like me so that they could feel less lonely, met so many wholesome people, discovered so many cool places, and created so many beautiful memories beyond what I previously dared to imagine.

So now I thought, I'm less afraid about life's uncertainty, because my love (and almost primitive urge) for creating and living with beauty will make sure I'm ok. I'll always just improvise with what I'm given and create more beauty out of it!
One day, I met a self-declared "superman."

His name is Jonas. I don't actually remember what he does for a living anymore, but when I met him, at a dinner that Qing brought my friends and I to, he gave off a really successful businessman vibe.

Jonas is about 28 or 29, and lives on a mountain in Beijing as a partial recluse. He called himself a "superman," because his parents were "supermen" and always expected him to be so, to the point that, even for kindergarten, he was a boarder. Yeah, he went to a fucking boarding kindergarten, which I didn't know was a thing before. Both of his parents have very successful careers, so they didn't have a lot of time and energy to give to Jonas. From kindergarten onwards, Jonas has gone to 25+ schools in many different cities in China and the US. If I remember it correctly, he never spent more than 2 years at any single school. So he really learned non-attachment. He had to.

So, as a superman, he doesn't rely on anyone. He gives himself all the strength he needs.

I didn't know what to feel about him after hearing all this. A part of me wanted to be him because I'd especially aspired to be a more independent person in the last two years. A part of me felt sad for him because I felt that he had missed out on some really essential and beautiful human experiences.

Jonas reminded me a lot of my gap year: I was seeking more independence, and whenever difficulties and challenges surfaced, I always wanted to see if I could handle them by myself and tried to not ask others for any help. This resulted in a variety of things: a lot of crying, more difficulty with falling asleep and more frequency of feeling lonely, on one hand, but also a deeper understanding of things I could do to regulate my emotions, more sense of accomplishment for all the things I did manage to go through or resolve myself, and more self-confidence in handling challenges in the future.



Overall, I feel good about the degree of independence I have now. But what's the endpoint to my path to more independence?

Do I want to be Jonas?

Conflicting thoughts arose within me. I believe that we only have ourselves with us all the time, and we cannot rely on others to fix us or save us. But we are also so intertwined with other people -- we wouldn't even know what our personality is without other people to interact with in the first place, for one example.

Isn't it also a sign of strength when we let ourselves be vulnerable with other people? If one were to always retreat to only themselves when they need to work through challenging mental states, what do human connections mean for them?

I think I just ended up having more questions for Jonas about his statement and how he truly goes about his life mentally, but I didn't get to meet him again to ask my questions, so... here's an image that I just remembered and really entertained me:
source: Archillect