33```

COVID-19,
Bay Area, &
flashing strobe light

3.9-3.16

This wasn't a week for reflection. As I am sure it was for everyone else in the world (with the exception of places like China, Korea and Japan), things were getting crazier and out of control. So instead of sharing my thoughts, this page is really just a record of the major things that happened to the world and to me.

Perhaps just listing what was happening could help preserve the sense of sudden directionlessness and the feeling of floating about that I was feeling the whole time. My friend Alex asked in a group chat what texture and color everyone was feeling, and my response was: a flashing strobe light. Intense & varied stimuli, staccato. Impossible to get accustomed to.



MON ------------------------------------ 3.9


114381 [world coronavirus cases]
704 [US coronavirus cases]
I woke up at 5:30am in the morning to catch an early flight from Oaxaca to Mexico City, then from Mexico City to San Francisco. Before and inbetween the flights, I was checking the groupchat with the IPS organizing committee about the psychedelic summit my friends were going to organize this April.
In the early morning Kenneth received a message from Harvard that events with more than 100 people were highly likely to be canceled.
8:14 a.m. ET, March 9, 2020
"Why CNN is calling the novel coronavirus outbreak a pandemic"




Princeton also emailed students in the morning that it would move classes to online after spring break

, and encouraged students to stay home for the rest of the semester. This is when I started to feel this was real in the US now.


10:13 a.m. ET, March 9, 2020

"Princeton University is moving all of its lectures and seminars online"
[link]
10:27 a.m. ET, March 9, 2020

"New York City mayor says there's a "high bar" for closing schools"


So the IPS committee and I started thinking about the next likely date -- end of October. Emily found out, when we all called the day before, that October 27th of 2020 would be 50th anniversary of Nixon signing the anti-drug act. This would be a much more politically pointed date than we had previously planned (4/19 + 4/20-- bicycle day + good friday experiment). I was really excited about this because the symbolic significance could help us gain media traction.

Several of us were also saying that while the IPS is no longer happening in April, those who'd gotten tickets to Boston already should still come: we could all hang out together in Cambridge on 4/19 and 4/20, and do our own mini rituals to celebrate the important days of psychedelics' history.

This just keeps getting better, I said.


2:03 p.m. ET, March 9, 2020

"US health official says "many people" will be exposed to coronavirus"
4:53 p.m. ET, March 9, 2020
"All of Italy is now on lockdown"

5:46 p.m. ET, March 9, 2020

"Congressman who came into contact with coronavirus patient spent the weekend with Trump"


Then after I landed in SF, Kenneth messaged that he got officially told by Harvard that we wouldn't be able to do the summit in April. But at this point all of us were just excited that we could make the summit bigger and better in October.

I checked in to my airbnb in Glen Park, and really loved the views on my walk out of the subway station. I also love that the bnb I got was on the Paradise Avenue.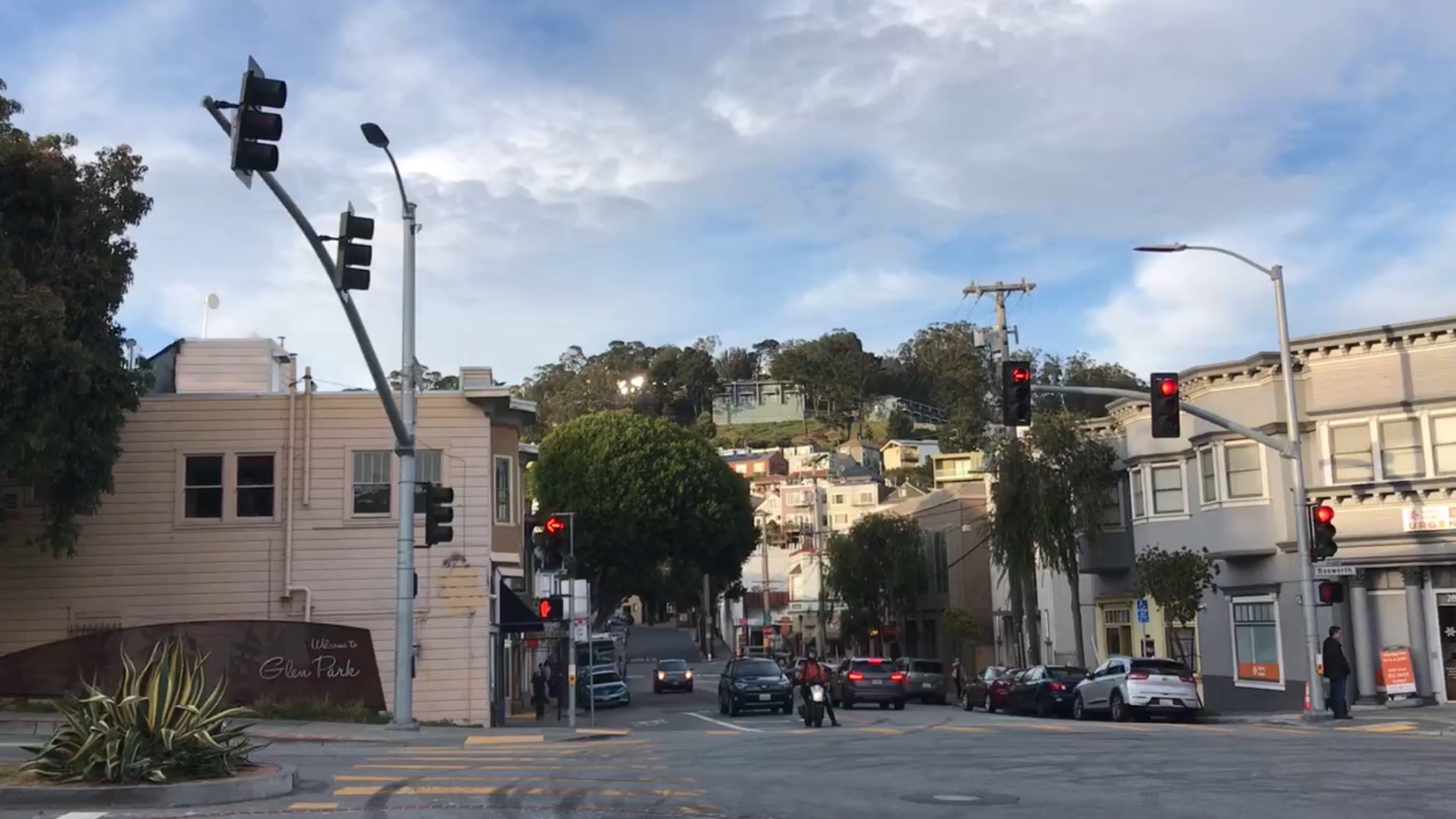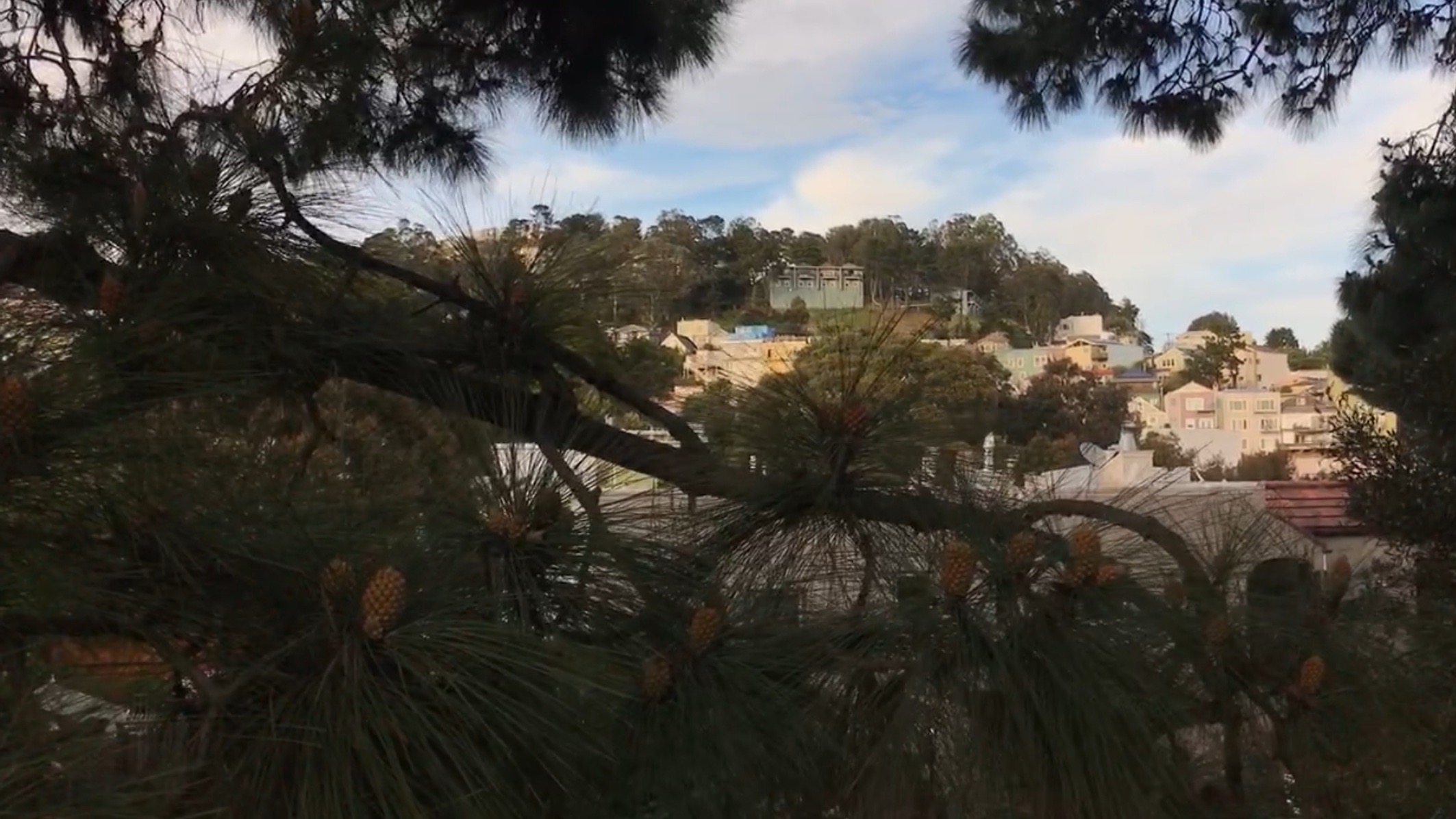 7:12 p.m. ET, March 9, 2020
"New novel coronavirus guidance will be released Monday night"




TUE ------------------------------------ 3.10
12:56 p.m. ET, March 10, 2020
US public health labs have run 4,856 coronavirus tests, CDC says

1:51 p.m. ET, March 10, 2020
March Madness will go on as planned


2:01 p.m. ET, March 10, 2020
World Trade Organization meetings canceled after staffer tests positive for coronavirus
I woke up to the news that Harvard students were asked to move out of their dorms by the end of the week. That is crazy. Only five days? What about the seniors? It really started to feel like things were getting out of control at this point. The big thing I planned for this day was

purchasing euipments for the documentary.



On my way to the store (Samy's Camera), I had a short breakdown. I was anxious about how I could possibly do the documentary now with all my previous plans destabilizing. For example, I was going to interview Kenneth and Aidan at Harvard in April, ask them to talk about Harvard's psychedelic club while we chill in Kenneth's super artistically painted room. That is all completely gone now, because Kenneth is graduating.

I managed to calm down before going into the store, and it felt so good to go straight to the salesperson, point at the C100 on the shelf, and say I wanted a brand new one, with the confidence that I could pay for it entirely on the spot and I wasn't using my parents' money.

In the last several months, from watching tons of youtube videos, working with UCL's film society in London, renting different kits from Fat Llama, I got a sense of the equipments I needed to produce a professional film with the minimum budget: a Canon C100 Mark II camera, a Canon zoom EF24-105mm lens, a MKE 600 shot gun mic, and a lav mic. I also got a backpack so I could carry everything with me.


4:57 p.m. ET, March 10, 2020
No consensus reached on economic stimulus for US during coronavirus outbreak




In the evening I found out from my parents that I might not be able to renew my student visa in time to go back to Princeton this fall. Apparently, the earliest visa appointment in Beijing at that point was this November, which would certainly be too late.

So what do we do? I didn't want to go back to China now. I thought of maybe going to the UK or Canada to get my student visa (you can't apply for a US visa in the US), but that meant applying for a UK or Canada visa in the US first, which meant going to New York soon.

Then I called my friend Elie, who told me about the two petitions students were signing at Princeton. One was a petition to reevaluate weight of midterms, and the other to consider a more lenient policy for international & low income students who would find remaining on campus a much safer and/or cheaper option than going home.

It also sounded like the campus was descending into some sort of intentional chaos, because many people were so sad about leaving campus so abruptly that they were congregating together in large groups to sing and party. I wish I could be physically there to witness such historical moments.

6:50 p.m. ET, March 10, 2020
Top US health official: Americans "can't be doing the kinds of things we were doing a few months ago"
6:50 p.m. ET, March 10, 2020
Google recommends US employees work from home
7:24 p.m. ET, March 10, 2020
"Coachella and Stagecoach music festivals postponed until October
"
8:04 p.m. ET, March 10, 2020
Harvard wants students to move out in 5 days in bid to 'de-densify' campus over coronavirus



WED ------------------------------------ 3.11
8:29 a.m. ET, March 11, 2020

Iran confirms 958 new coronavirus cases in 24 hours, bringing total to 9,000
9:51 a.m. ET, March 11, 2020
Trump administration considers delaying the April 15 tax deadline
The main mood of this day was: what the fuck is going on now?


12:20 p.m. ET, March 11, 2020
20% of students across the world are out of school because of coronavirus

12:57 p.m. ET, March 11, 2020
World Health Organization declares coronavirus a pandemic

1:03 p.m. ET, March 11, 2020
"This virus can be suppressed and controlled," WHO official says


I stayed home the whole day. I called my friends Kira, Jonathan and Elie, just to talk about all the new uncertainties that arose.
Also called Princeton's international student center about my visa situation, and talked to my parents about what to do, of course.


3:18 p.m. ET, March 11, 2020
Italian medical chief dies from coronavirus

4 :35 p.m. ET, March 11, 2020
Trump downplays need for economic stimulus due to coronavirus

IPS committee had a meeting in the afternoon about its official response to coronavirus that would be sent out to speakers and attendees.

Some people were cautious about giving a definite future date given the currently unpredicatble situation. So we could only give out two tentative dates, and there wasn't much else we could do at this point.


7:05 p.m. ET, March 11, 2020
24 states have declared a state of emergency due to coronavirus

7:12 p.m. ET, March 11, 2020
Italy to close all shops and venues across the country

7:32 p.m. ET, March 11, 2020
Italy records a jump of 2,313 coronavirus cases on Wednesday


For the rest of the day, I was just checking news, thinking about my next steps, and couldn't get myself to focus on anything.


9:34 p.m. ET, March 11, 2020

Actor Tom Hanks diagnosed with coronavirus
10:32 p.m. ET, March 11, 2020

NBA to suspend season following Wednesday night's games
11:03 p.m. ET, March 11, 2020

Trump will suspend all travel from Europe to the US for next 30 days
11:27 p.m. ET, March 11, 2020

Trump misrepresents Europe travel ban during primetime address, causing confusion
11:23 p.m. ET, March 11, 2020
Hubei, epicenter of the coronavirus pandemic, reports its lowest number of new cases in months
11:33 p.m. ET, March 11, 2020

Stanford University confirms two more cases of coronavirus
11:40 p.m. ET, March 11, 2020

US raises global travel advisory, urging citizens to "reconsider" travel abroad


Alex and I called near midnight and watched Netflix together, using the Netflix party plugin while also doing a video call over Messenger. We watched the second episode of Norsemen and the first episode of Sex Education. He loved watching my reaction to Norsemen and I appreciated that I could watch Sex Ed with him.




THU ------------------------------------ 3.12
134576
1697
8:37 a.m. ET, March 12, 2020
Pandemic could end by June if enough measures taken, says Chinese respiratory expert
8:37 a.m. ET, March 12, 2020
"We're making steady progress," says VP Pence on coronavirus testing
9:36 a.m. ET, March 12, 2020

A mission to Mars has been postponed, partly due to the coronavirus
10:28 a.m. ET, March 12, 2020

Stock trading paused for 15 minutes

12:18 p.m. ET, March 12, 2020

UN Human Rights Council suspends annual meeting because of coronavirus
12:31 p.m. ET, March 12, 2020
Trump says he's "not concerned" after Brazilian official who visited him tests positive for coronavirus
1:18 p.m. ET, March 12, 2020

US death toll in coronavirus outbreak climbs to 39
1:40 p.m. ET, March 12, 2020

NHL suspends season effective immediately
1:42 p.m. ET, March 12, 2020

The US Senate will be in session next week, McConnell says
2:28 p.m. ET, March 12, 2020

New York has 328 coronavirus cases
The big activity for this day was updating my phone.

I ventured into the city and bought an

iPhone 11 pro max.

I don't use my phone for many things outside of taking pictures and messaging people, but I treat this as an investment in a high quality camera for shooting the documentary at any time I want, so that I am not hindered by the fact that the whole C100 kit is very heavy and big to carry around.

This way, it is much easier to stay true to the nature of documentary filmmaking, which is about *documenting* lives in the first place.
3:35 p.m. ET, March 12, 2020

New York's Broadway theaters suspend shows until next month
3:39 p.m. ET, March 12, 2020

More than 400,000 US students will be out of school
4:08 p.m. ET, March 12, 2020
Drive-up line at coronavirus testing lab will be cut off due to high volume
4:17 p.m. ET, March 12, 2020
Stocks plummet as Wall Street's 11-year bull market comes to a screeching halt
4:40 p.m. ET, March 12, 2020
Disneyland will close due to coronavirus outbreak
5:42 p.m. ET, March 12, 2020

New study details first known person-to-person coronavirus transmission in the US
5:51 p.m. ET, March 12, 2020
New York governor announces first public drive-through coronavirus testing facility on East Coast
8:18 p.m. ET, March 12, 2020
"The Tonight Show" and "Late Night with Seth Meyers" will suspend production until March 30



FRI ------------------------------------ 3.13
145483
2247
3:29 a.m. ET, March 13, 2020

South Korea virus cases continue to slow
6:31 a.m. ET, March 13, 2020

Iran rejects Trump's offer of coronavirus help as "hypocritical" and "repulsive"
8:01 a.m. ET, March 13, 2020

Coronavirus has officials running the world from home
9:07 a.m. ET, March 13, 2020
UK's chief scientist explains plan to "delay peak" and create "herd immunity" to coronavirus
9:50 a.m. ET, March 13, 2020
Markets open higher after worst sell-off since 1987
12:17 p.m. ET, March 13, 2020
Europe is the new epicenter of coronavirus, WHO says
12:59 p.m. ET, March 13, 2020

UK postpones elections for a year over coronavirus

3:55 p.m. ET, March 13, 2020
Trump claims private sector will provide 5 million coronavirus tests within a month
4:24 p.m. ET, March 13, 2020
Trump says he's experiencing "no symptoms" despite contact with infected Brazilian official
4:56 p.m. ET, March 13, 2020

Trump says he doesn't want everybody taking coronavirus tests
5:08 p.m. ET, March 13, 2020

Trump declares "national emergency"
This day was a real blur in my memory. I stayed home for the whole day, and time sort just passed by.
I do remember calling Cameron for a while and freaking out about coronavirus together.
Besides that, hmm, I don't remember anything else.
6:26 p.m. ET, March 13, 2020
Trump fundraiser attendees notified fellow attendee has tested positive for coronavirus
8:31 p.m. ET, March 13, 2020
Washington Monument will temporarily close



SAT ------------------------------------ 3.14
156653
2943
7:36 a.m. ET, March 14, 2020

Apple is closing every store outside greater China until March 27
9:39 a.m. ET, March 14, 2020
Planes turn around mid-air because of flight restrictions
10:14 a.m. ET, March 14, 2020

China sends medical supplies and experts to Italy to help fight virus
11:28 a.m. ET, March 14, 2020
First coronavirus-related death reported in New York
11:57 a.m. ET, March 14, 2020
Several medical sources disagree with White House decision to not test Trump for coronavirus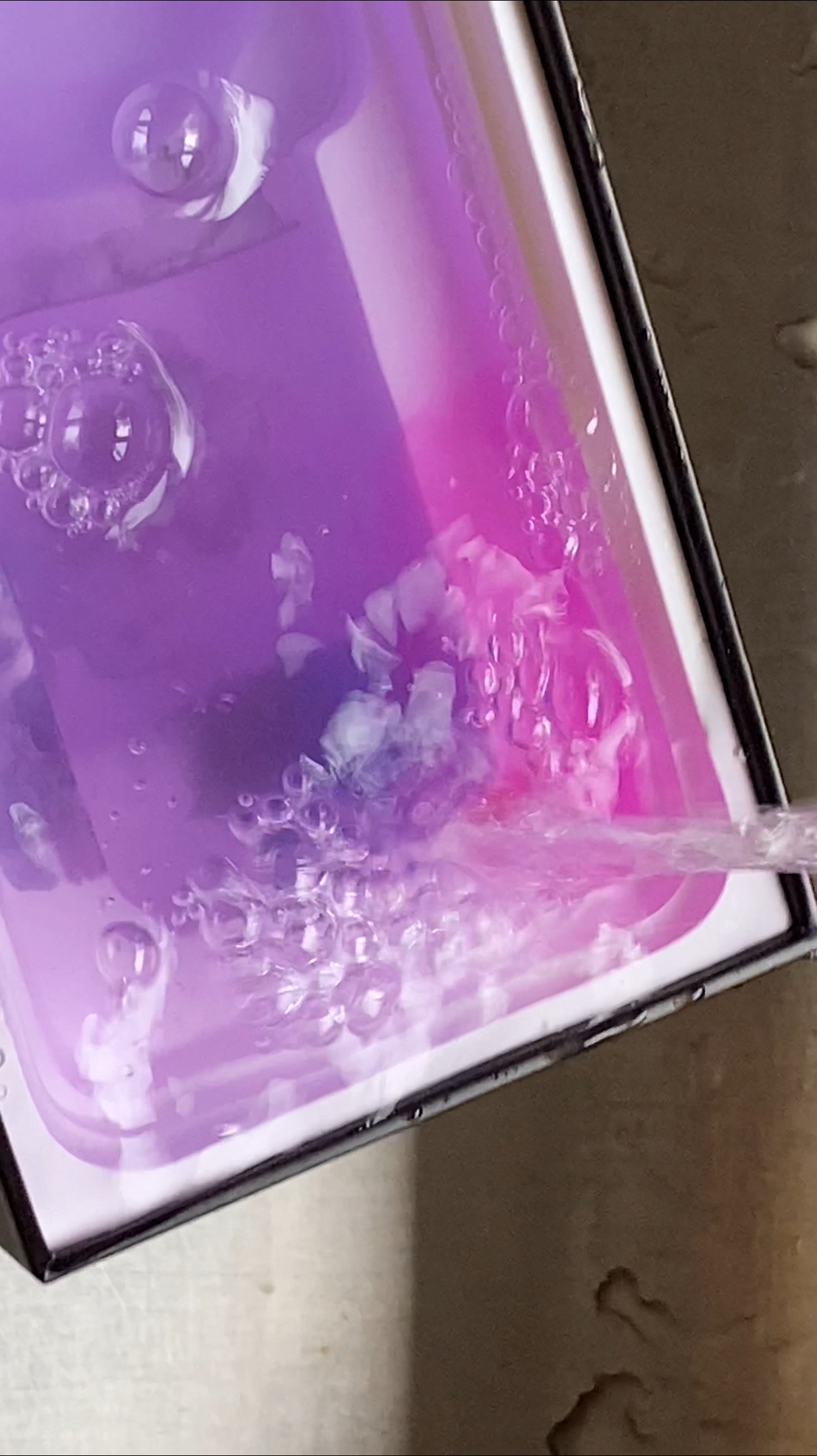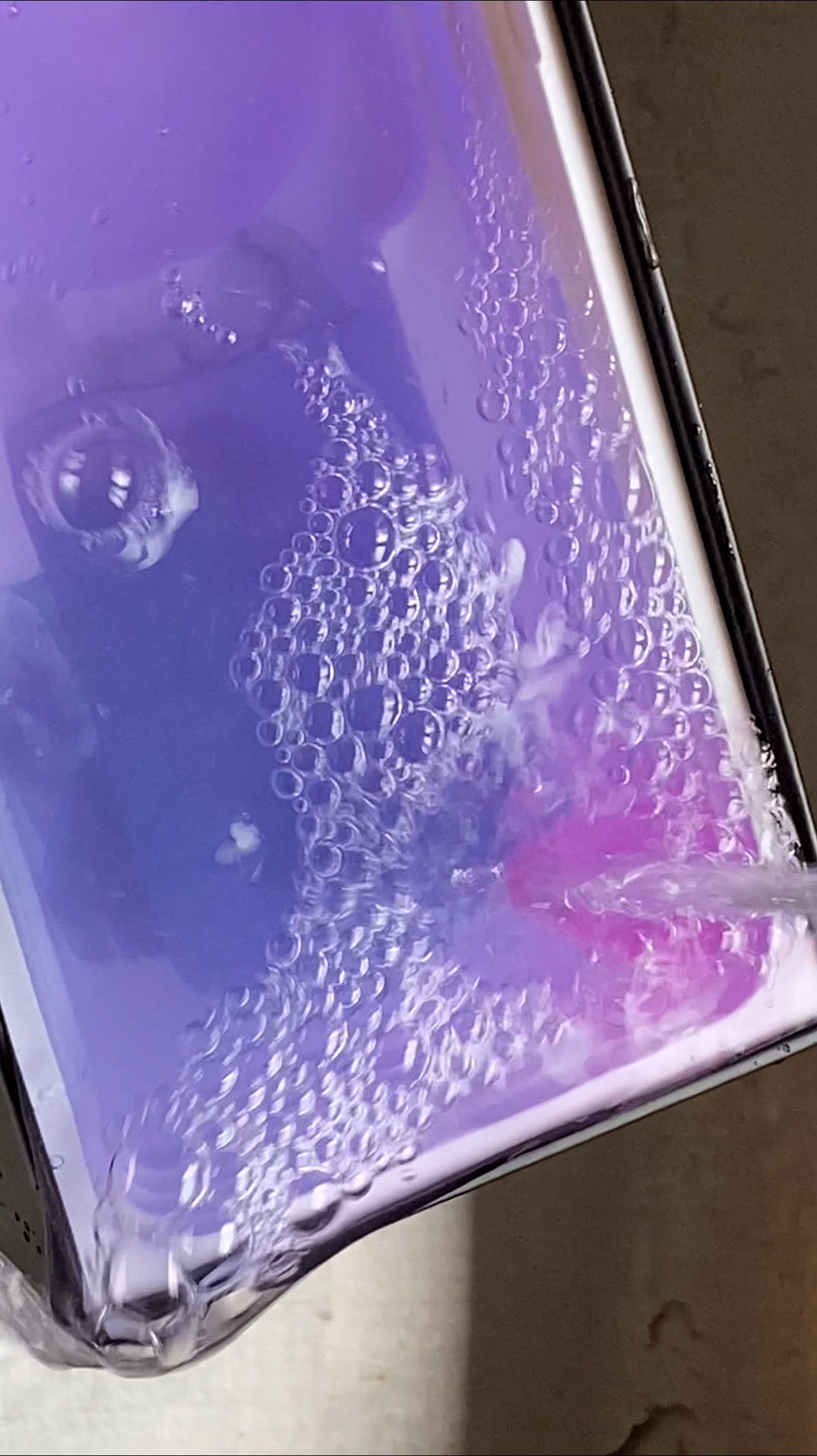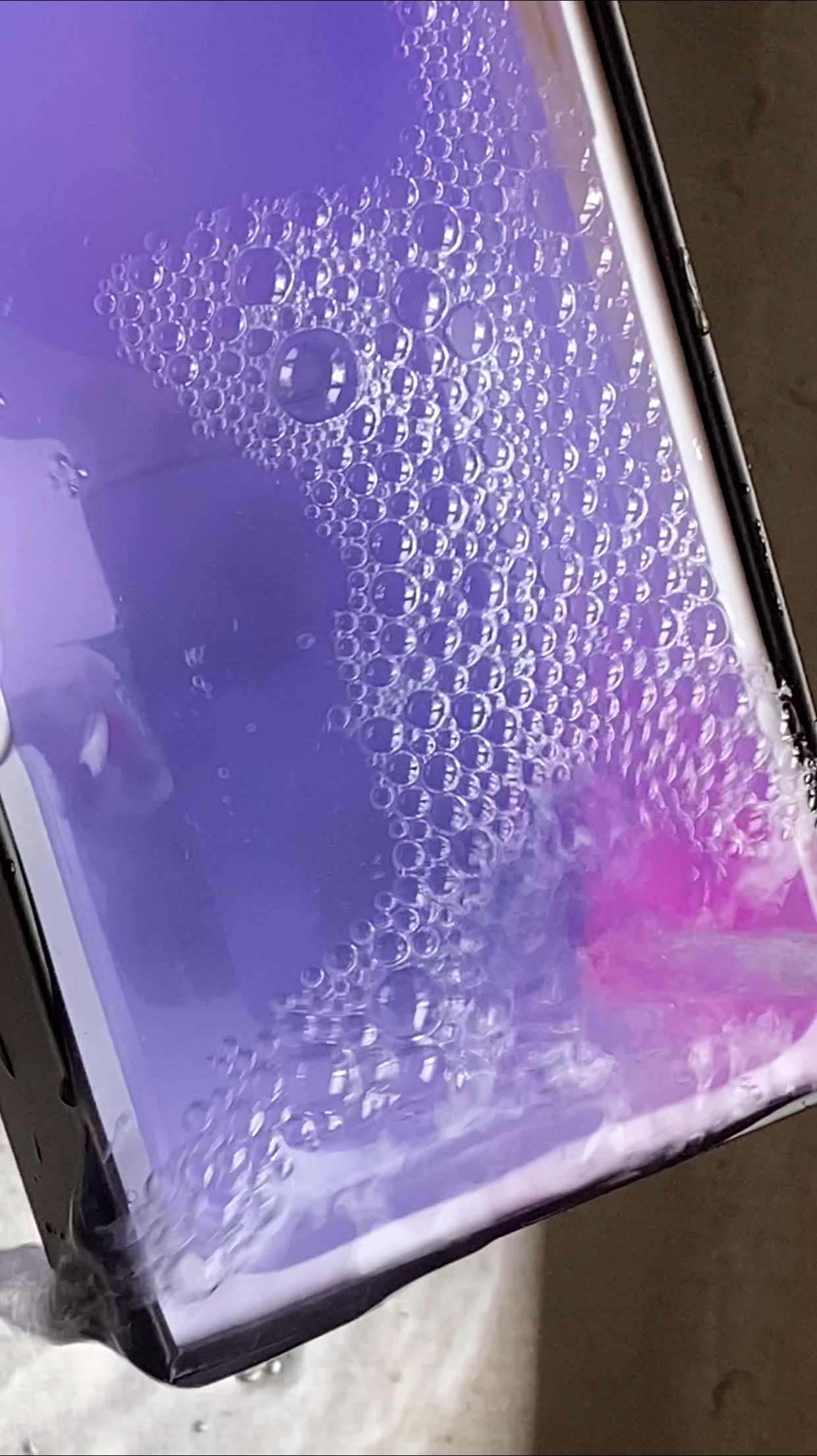 In the morning, I prepared my package for Diana, which included several things I bought in Mexico that I thought she would like: Oaxacan chocolate bars from a coffee shop I really loved, a belt with woven Zapotec patterns, two woven coasters, etc.

1:14 p.m. ET, March 14, 2020
Trump administration expected to extend European travel ban to include UK and Ireland
2:45 p.m. ET, March 14, 2020

Italy announces 175 deaths and 2,795 cases in one day from coronavirus
2:55 p.m. ET, March 14, 2020

Trump says some domestic travel restrictions under consideration
3:41 p.m. ET, March 14, 2020
France to close all restaurants, cafes, cinemas and clubs due to coronavirus
In the afternoon, I visited Quintin at his group house in Berkeley. Quintin is the qualia engineer at t

he

Qualia Research Institute.

I asked him to talk about his work at QRI for the documentary I'm making. On and out of the camera, several people/topics that came up in our conversation got me very intrigued: David Pearce, paradise engineering, how bitcoins made a bunch of random weird people super rich, etc.

At the start of this month, several circumstances/events/reflections led me to decide to

major in history of science, with a certificate in architecture and engineering

, instead of pursuing any degree or certificate in art, which almost had always been part of my imagination.

To summarize what happened, I felt like I was already getting a lot of art education during this gap year, either through courses I found or learning on my own (practice, youtube videos, closely observing good works, etc). It all of a sudden seemed like a waste of time to pursue an art degree, especially given that it is much harder to get a Princeton-level education in academic topics, than getting a good quality art education somewhere in the world.

The History of Contemporary Science course I took freshman fall was one of the two courses from my first year of college, that actually changed the way I saw the wolrd. And I have always loved learning from my friends who usually are STEM majors. Every course in Princeton's HoS course list sounds so fascinating to me. I feel like I'd really love to pursue HoS as my academic major, with the intention of being an artist post graduation.

So while talking to Quintin -- the first actual friend I met physically in two months -- I felt an explotion of inspirations within my mind about how what he was interested in and planned to do could inform my artistic practice.




This is a consistent theme in my visits to Sonia and Andres in the next two days as well:

the combination of a grounded excitement about the future and a curiosity towards utopian-minded engineers.



What if I make a docu series about paradise engineering, with each episode portraying a different group of people, or topic?

What if I make a documentary about what happens after some of the people who suddenly got rich through bit coin and how they found different weird ways to spend the money?

What if I make some piece of art about David Pearce, showing, especially, how he is so smart that he feels deeply (and thus suffers deeply) for beings far beyond humans alone?



I enjoyed having these thoughts because they help me think for myself with a bigger picture in mind. What I am doing at the moment is a small piece to the bigger path I want to lay for myself. And this thought makes me peaceful.




5:23 p.m. ET, March 14, 2020
NBA player infected with coronavirus pledges $500K to arena employees and social services
7:04 p.m. ET, March 14, 2020

German cities shut down public venues to fight the spread of coronavirus
7:37 p.m. ET, March 14, 2020
White House says President Trump tests negative for coronavirus

7:46 p.m. ET, March 14, 2020

Spanish PM's wife tests positive for coronavirus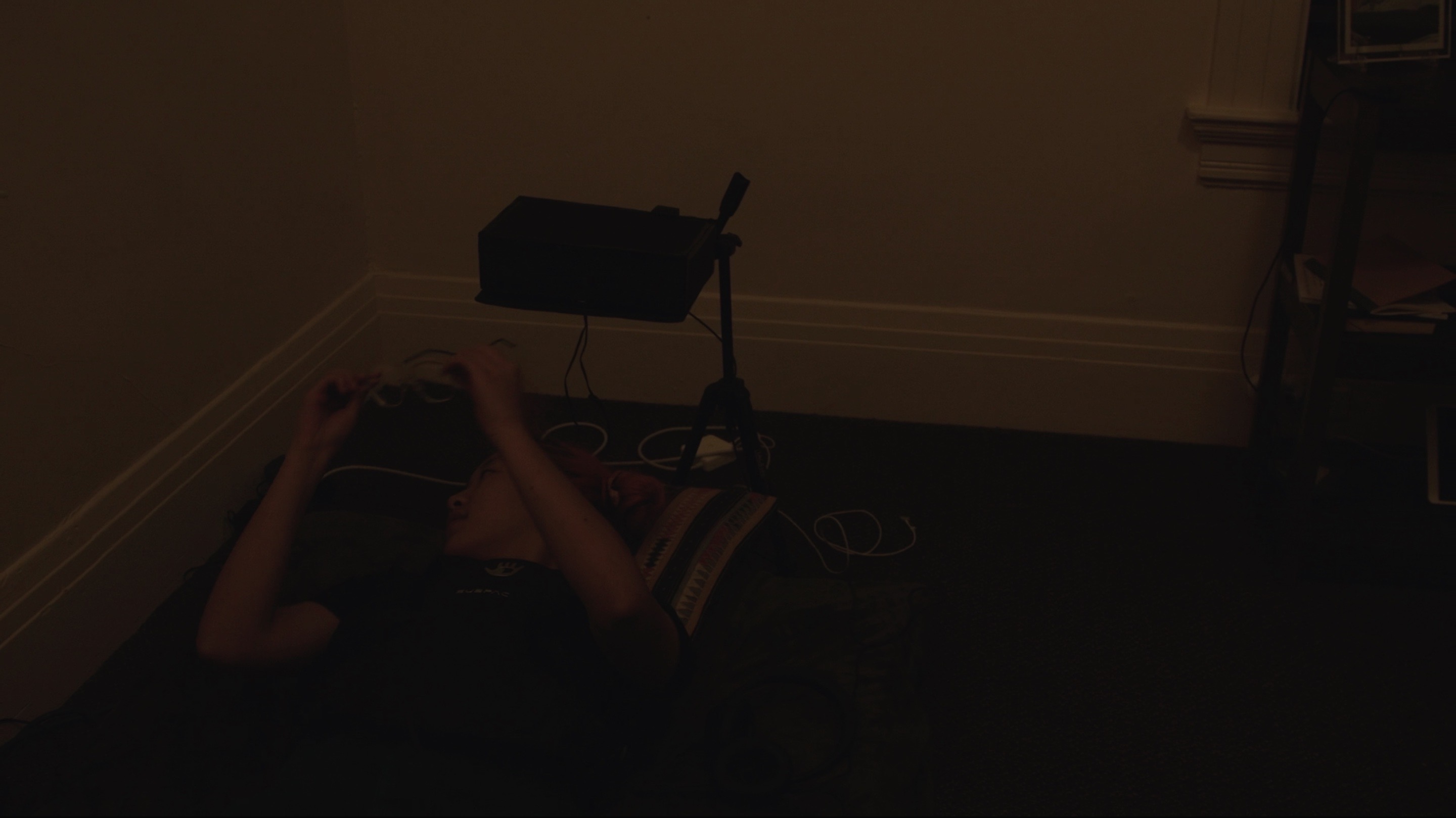 SUN ------------------------------------ 3.15
169593
3680
6:53 a.m. ET, March 15, 2020
UAE, Saudi Arabia and Egypt pour $46 billion to fight the economic effects of the pandemic
9:12 a.m. ET, March 15, 2020

UK advises against all but essential travel to the US
10:20 a.m. ET, March 15, 2020

US treasury secretary downplays recession possibility
12:56 p.m. ET, March 15, 2020

National Institutes of Health announces first known employee to have COVID-19
The only thing I did on this day was interviewing Sonia, who started the first psychedelic club in the Ivy League colleges after the 60s.

We mainly went to the two group houses she had been staying in the past few months. And I just put up the camera and let her talk about everything she wanted to talk about that was relevant to the documentary.

One moment I loved was when I got to her room in the first group house, only to hear her calling me from outside the window and asking me if I wanted to film on the roof.

Of course I said yes. I carefully packed all my equipment into my backpack, and climbed up the completely vertical ladder with $5000+ worth of stuff on my back...

On the roof, Sonia talked about her internal changes after graduating college last year.

4:04 p.m. ET, March 15, 2020
Italy announces 368 more coronavirus deaths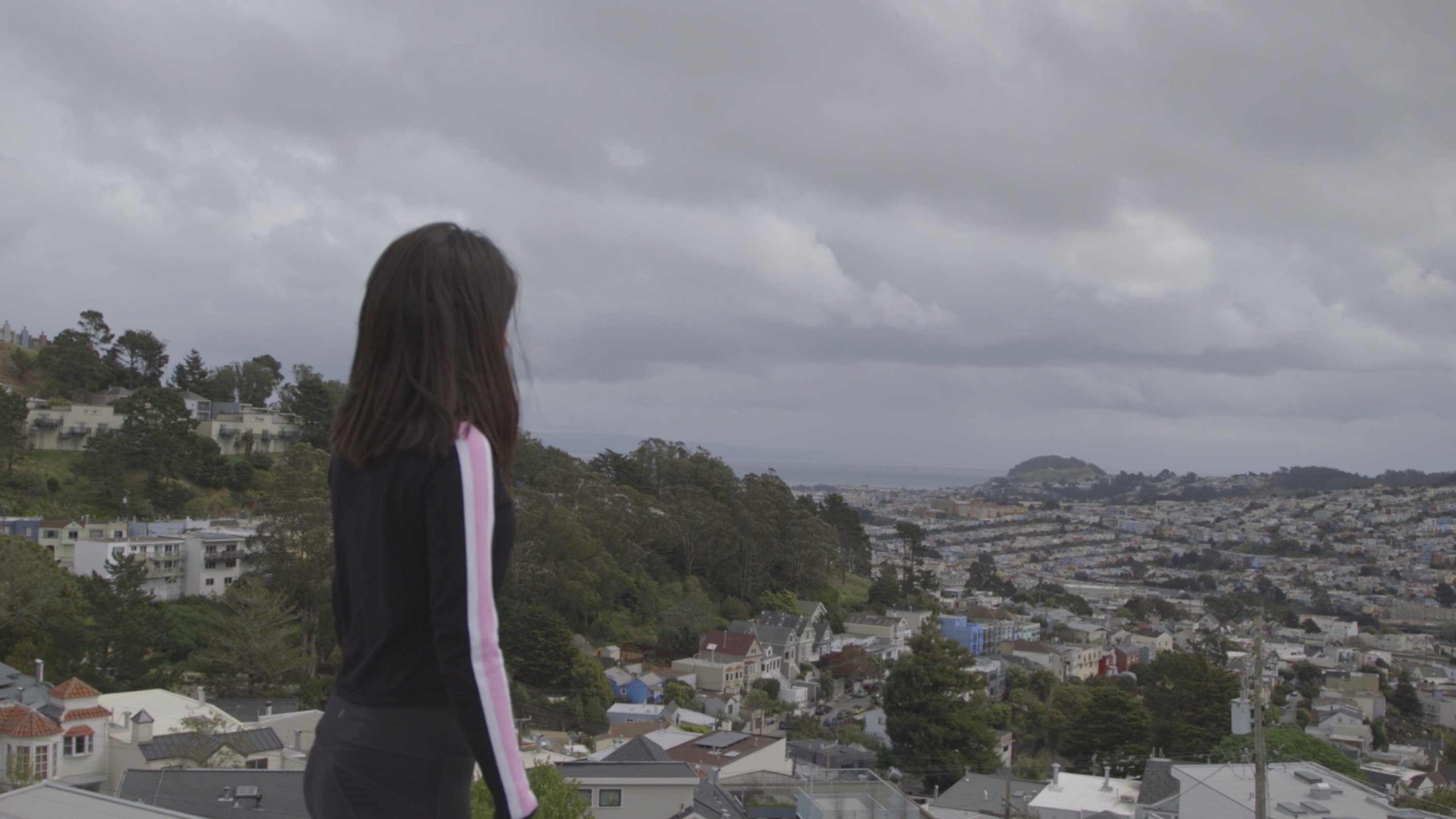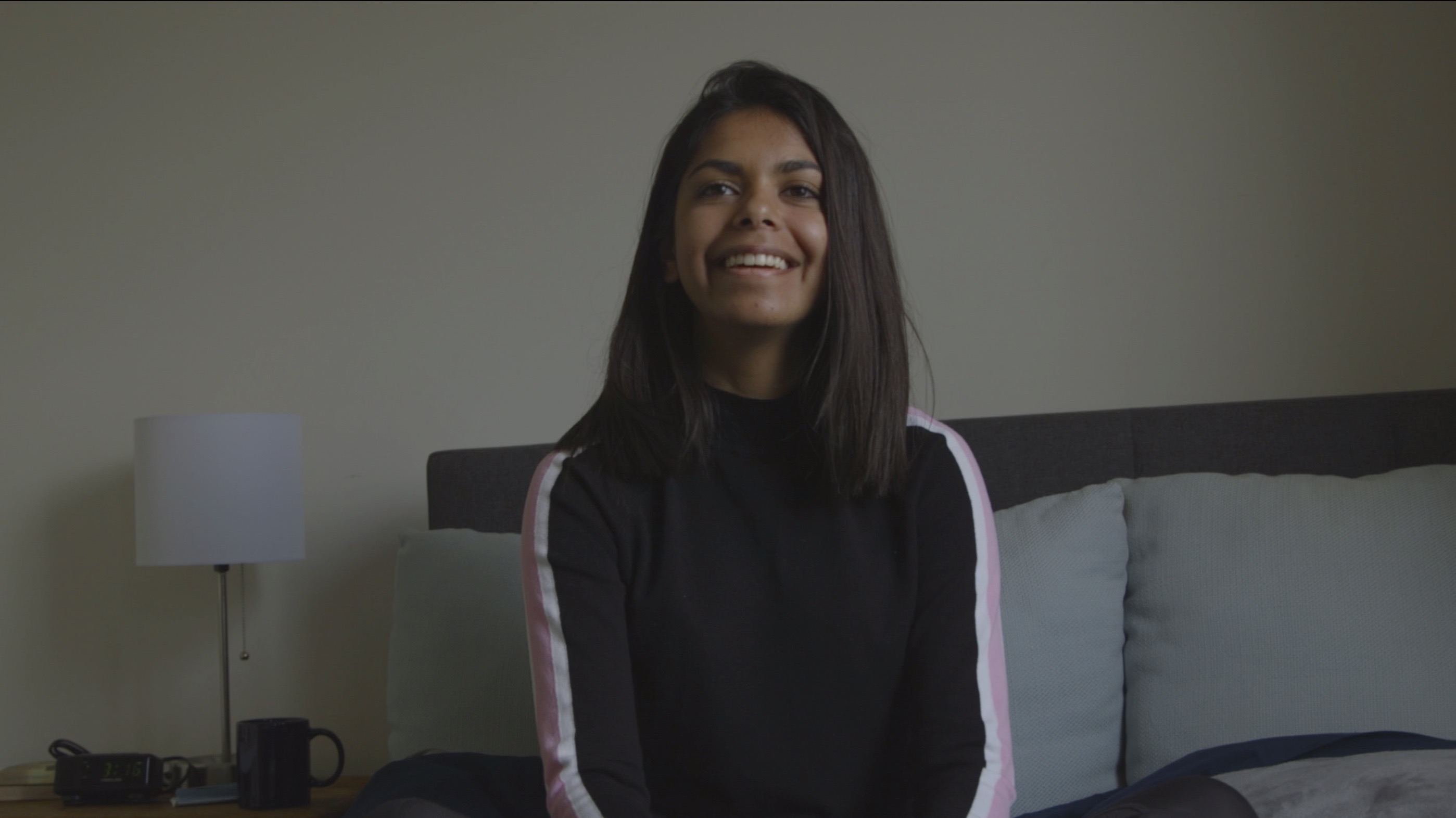 6:17 p.m. ET, March 15, 2020
Pope walks through Rome's empty streets and prays for an 'end to the pandemic'
6:34 p.m. ET, March 15, 2020
All New York City hospitals will be required to cancel elective surgeries, mayor says
The second group house Sonia brought me to had a lot of curious objects/decorations throughout the space, including a guest room/pod with an immersive light show inside. That got me super excited about living in a group house after college... It felt like the perfect kind of living condition to me: really smart and cool housemates, beautifully & uniquely decorated spaces, and proximity to intellectual spaces.

That house was a playground!



While I was there, I asked Sonia to elaborate more on the process of starting Eleusis -- Princeton's first psychedelic club -- in 2017. She showed me her club application, the document she put together for the club that was basically a syllabus, the Daily Princetonian article featuring the club, etc.

It felt very cool to
join her down the memory lane and imagine the space and time I did not experience, but as if I was actually there.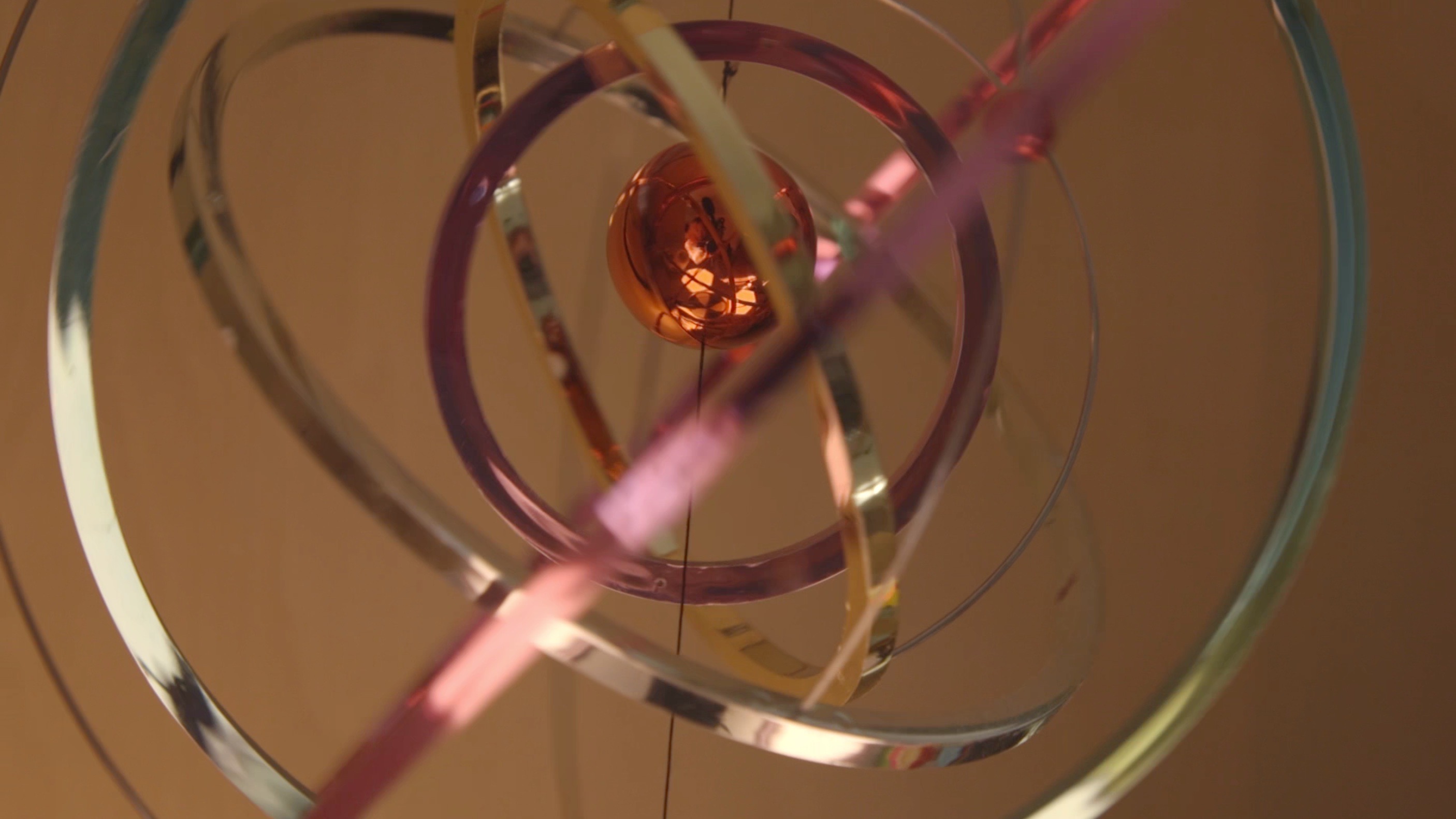 I also really loved the conversations we had on the road, when we weren't filming with a purpose.

At some point we started talking about

celebrities and archetypes

. Like how Sonia found strength in seeing Ariana Grande's success and power while being physically tiny. Like how I found mine through Billie Eilish. Especially how I found myself actually enjoying being thought of as gay or bisexual because of the way I look or behave. Before learning about Billie Eilish, I was mildly frustrated by giving off the wrong sense that I am gay/bisexual because of something about me that I can't quite point to (my hair color? how I don't really dress in very feminine way that contours my body shape? something about how I behave??).

But then when I was told that a new friend thought I was gay in December because I didn't behave in ways the society expects girls to, I noticed that my immediate reaction to that comment was a positive one. I thought that made me feel quite cool about myself. This change in my reaction to similar comments definitely had a lot to do with Billie Eilish.
9:58 p.m. ET, March 15, 2020
More coronavirus cases outside of mainland China than inside the country where pandemic began
MON ------------------------------------ 3.16
182490
4663
3:41 a.m. ET, March 16, 2020

13 Chinese provinces no longer have active coronavirus cases being treated
6:04 a.m. ET, March 16, 2020

UK's coronavirus response sparks backlash in Asia
9:46 a.m. ET, March 16, 2020

Trading stopped for 15 minutes at the open as stocks fall
11:19 a.m. ET, March 16, 2020

Tokyo 2020 Olympics flame handover will be scaled down
11:35 a.m. ET, March 16, 2020

EU restricts non-essential travel
11:48 a.m. ET, March 16, 2020

Trump administration is discussing recommending curfews across the country
1:40 p.m. ET, March 16, 2020
World Health Organization's new coronavirus respond fund raised nearly $19 million so far
1:41 p.m. ET, March 16, 2020

First participant in coronavirus vaccine trial given dose
2:08 p.m. ET, March 16, 2020
This Chinese billionaire will donate masks, test kits and protective gear to all countries in Africa
2:30 p.m. ET, March 16, 2020

Canada will deny entry to anyone who isn't a citizen or permanent resident
2:43 p.m. ET, March 16, 2020

New York's Statue of Liberty closes indefinitely
Just like the previous two days visiting Sonia and Quintin, filming Andres was an absolutely delightful and inspiring experience.
I decided to do something quite different with this shoot. Instead of asking Andres straight up to answer my questions in front of the camera, I asked him to first do whatever he'd normally do if I wasn't there. I told him to just don't care about my presence for a while, so Andres started reading his book, drawing graphs, coding, etc. Meanwhile I just explored around the room with my camera, sometimes directing the lens to Andres, othertimes to his essential oil collection, or wall decorations, or anything else that caught my eyes.
After at least half an hour, I broke the silence by asking Andres about what he was doing, and sort of lead him to talk about the various projects he had been working on to me (while showing me relevant objects, graphs, etc), like a normal conversation, but in front of the camera. It felt a lot more natural this way.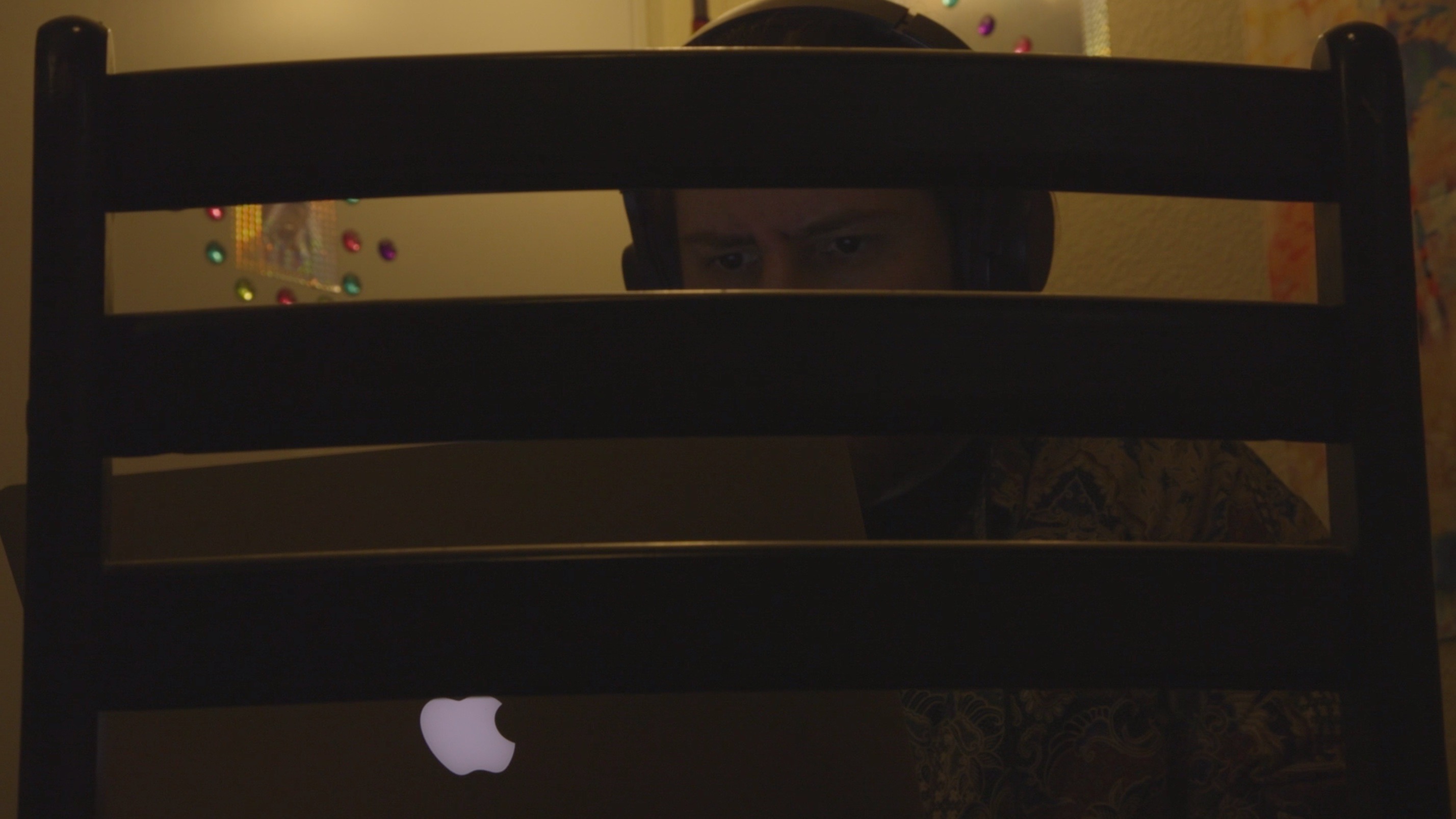 3:08 p.m. ET, March 16, 2020

San Francisco orders residents to shelter in place
3:33 p.m. ET, March 16, 2020

France closes its borders to contain the coronavirus outbreak
3:40 p.m. ET, March 16, 2020

UK government will not legally enforce its new social distancing measures
3:47 p.m. ET, March 16, 2020
Trump says he's not considering a nationwide quarantine or curfew
4:15 p.m. ET, March 16, 2020

Dow records worst point drop in history
4:20 p.m. ET, March 16, 2020
Trump says delaying elections is "unnecessary"
4:22 p.m. ET, March 16, 2020

Trump says he would give himself a 10 for his coronavirus response
5:18 p.m. ET, March 16, 2020
NYC is considering everything, including curfew
And *then* we did a more formal interview in which I first asked him to do a monologue about what he does and how he got here. Then I let my curiosity take over and asked him questions inspired by what he said.

I thought everything flowed quite nicely, and I was quite happy with my little experimentation with documentation & interview procedures this time.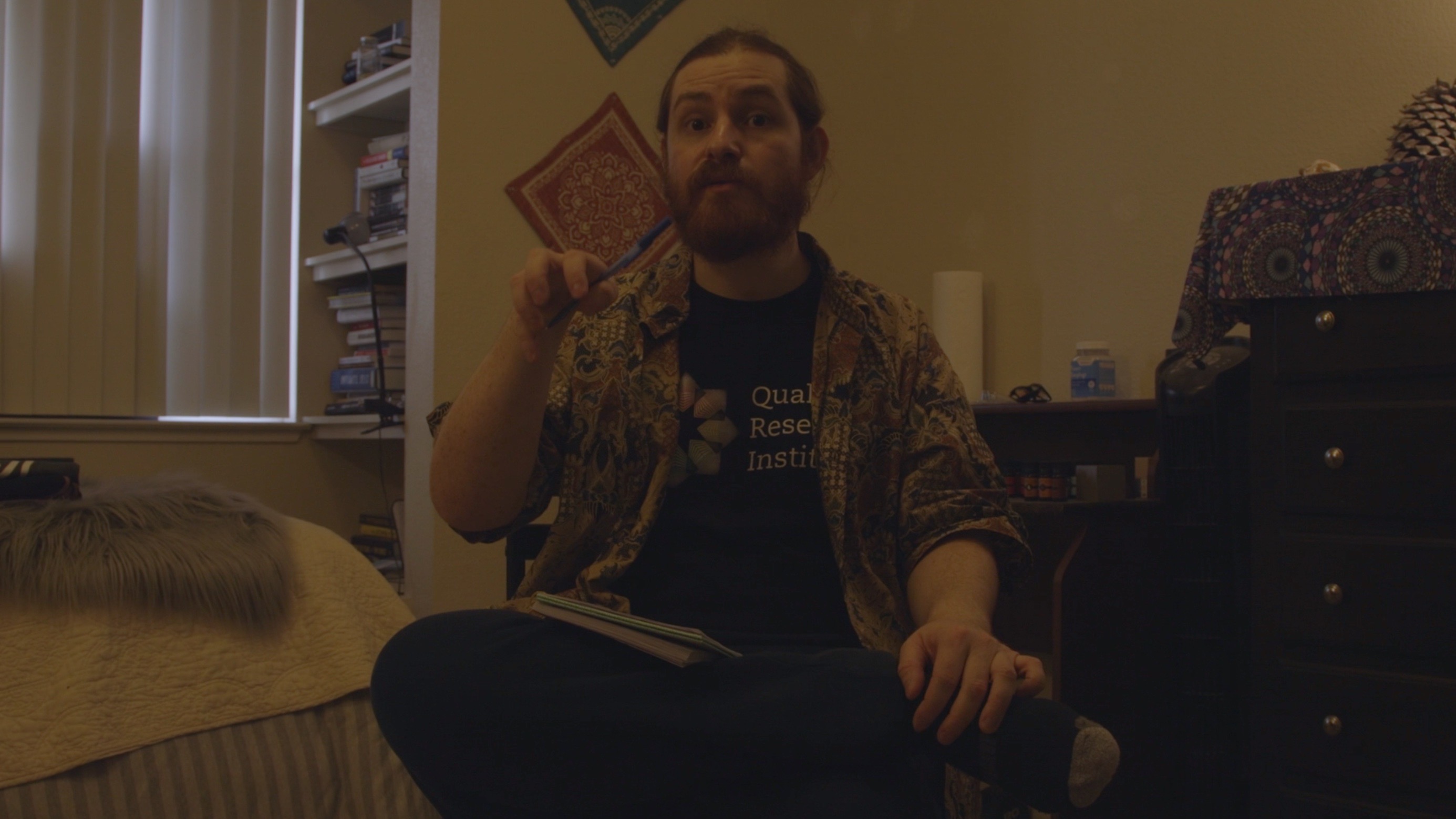 From the very start of the documentary process, I noticed

how much subtle interactions could change the naturalness of people's presentation in front of the camera

. When I did my very first shoot with Jonathan, it made a huge difference in how naturally Jonathan narrated his story when I asked him to look at me and I nodded while listening to his narration, versus when he looked at the camera lens.

It has been a rather slow process for me to figure out how I want to conduct interviews/shoots for the documentary. But I can also see that this is something to be learned through many years of experimentation and experience. So I am not putting too much pressure on myself in this regard.

I am just enjoying learning about how to make people feel at ease, heard, and at their most comfortable place internally while being potentially vulnerable in front of the camera. So that I can do my best in

replicating the magic I experience in my life through my film.




7:15 p.m. ET, March 16, 2020
"Saturday Night Live" suspends production until further notice

8:27 p.m. ET, March 16, 2020
Social Security offices will close in-person services starting Tuesday
That night, I packed my bags and got on the plane to Philadelphia.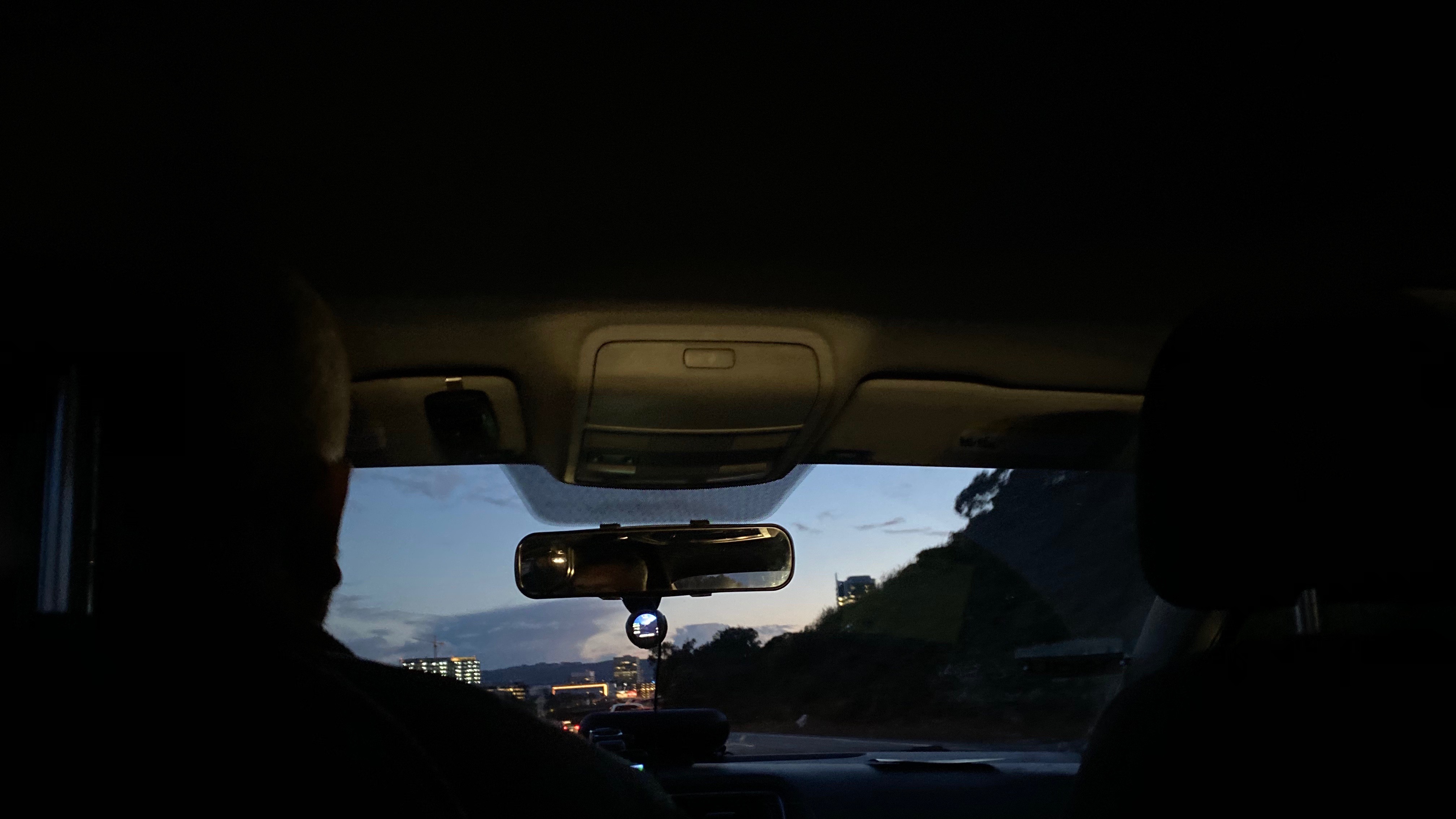 At the time of finishing writing this update, which is 10:08pm ET of March 22, 2020:



world COVID-19 cases: 337300

USA COVID-19 cases : 33546