31```Finally, LA
2.3-2.16

🥰
A few things I enjoyed
1. Floatation tank! (Or, sensory deprivation tank, in which you float naturally) I fell asleep floating in the dark.

The floatation tank at Float Lab wasn't very beautiful. I felt like I put myself into a giant washing machine...


2. Visiting the Hollywood Forever Cemetery on the morning of Valentine's Day



3. Sunset at the Venice Beach





4. Night walk in Hollywood from the Garden of Oz to the Franklin Avenue and then to the Ferndell trail.







🍄

Documentary
1. assembling a team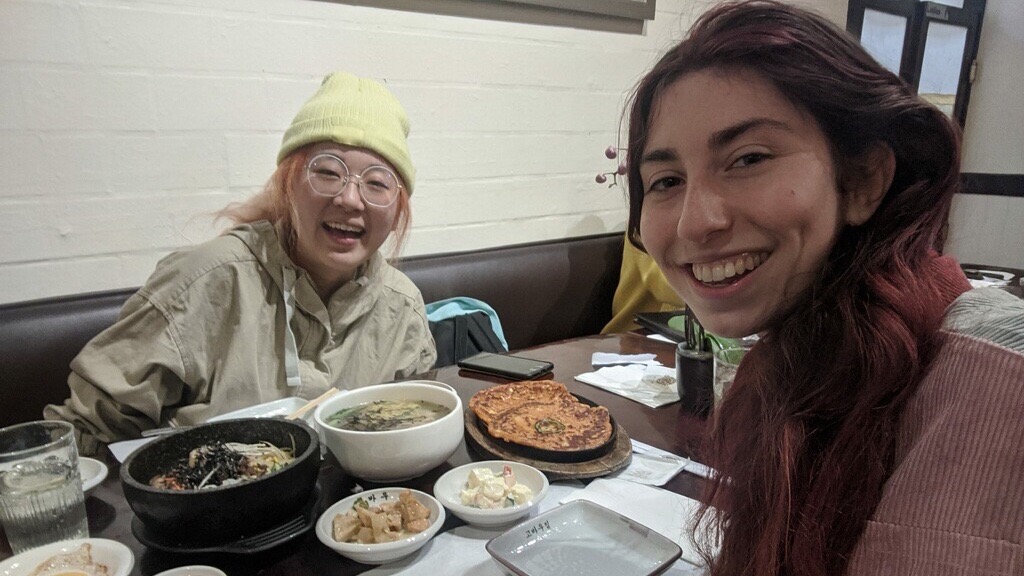 The biggest surprise for me from Sundance was the talented and passionate peers I met there. Kira and Sarit are but two people that I have pictures with out of all the amazing people I got to know from Sundance. Kira officially joined me as the art director of The Psychedelic Club documentary and brought her partner Robert on board to do cinematography with her and sound design for the film. Two minutes into meeting her at Sundance, Sarit said she had to make her friend Cas and I meet, so we met in LA, and the vibe just felt so right. I will work with Cas this summer to mold my rough cut into the fine cut.




Honestly, I'm so grateful for these people

❤️



2. getting overwhelmed

If there was a consistent mental state during my time in LA, it was restlessness. If you asked me every two hours how I felt, I'd be giving different answers between "grateful/hopeful" and "anxious!/anxious!!!!!!!!!!!!!!!!!!"

While anxiety isn't a pleasurable experience, I had a good reason to be anxious and that this unpleasant emotional state actually helped me in the longer run. Making a feature-length documentary with no previous filmmaking experience was a decision I made with a mixture of confidence, excessive optimism, courage, and ignorance. The price I pay for this is a lot of room for anxiety and being overwhelmed. Now that I officially decided to make the documentary a professional production, I had to figure out who I wanted to work with, how I wanted to work with them, how much I should pay them and how I would get the money to pay them. All of a sudden, a whole new load of work had to be done in a short period of time, and I still felt I didn't know a lot about what awaited in my journey of figuring out how to be professional while I had already set myself on the professional path.

But I brought my close friend Cameron on board as the other producer, and he's helping me with finding the funding! That took a lot of my stress away. Meeting Sarit on the last two days in LA was really helpful, not only because her friend Cas basically went through the whole post-production timeline with me and offered me a good deal, but also because Sarit totally understood and acknowledged the anxiety overwhelmedness I had been experiencing a lot lately. She had been doing documentary for almost a decade now, and she still feels overwhelmed sometimes with her projects -- it's part of the process and I feel that I can accept it pretty well now.


3. interviewing Natalie

I got to interview Natalie Ginsberg - policy and advocacy director at MAPS. We talked about psychedelics and "the system," how people with backgrounds in the Ivy league schools can situate psychedelics further into the system, or rather, as she called it, "heal the system" through psychedelics.




☄️

random things & art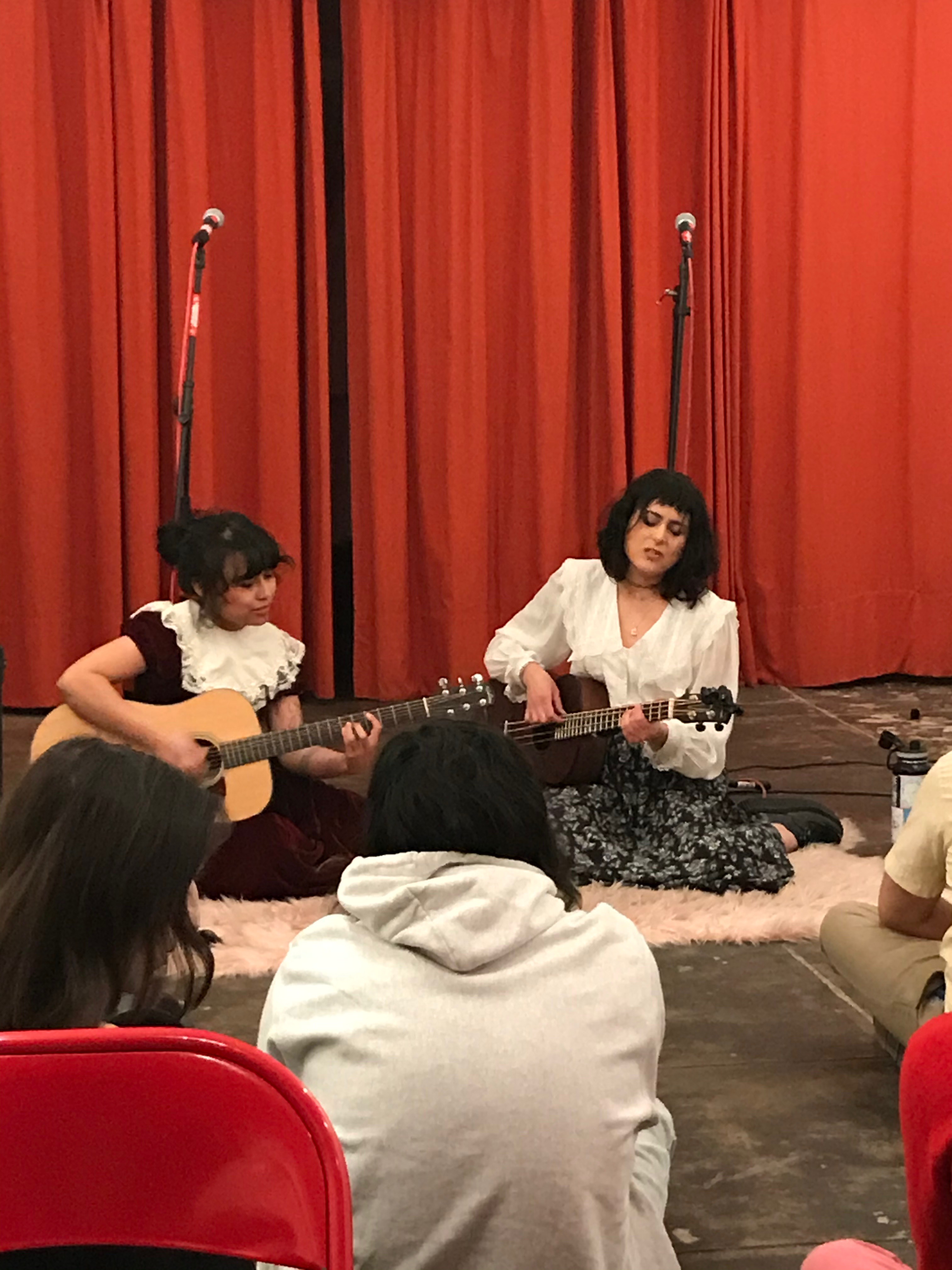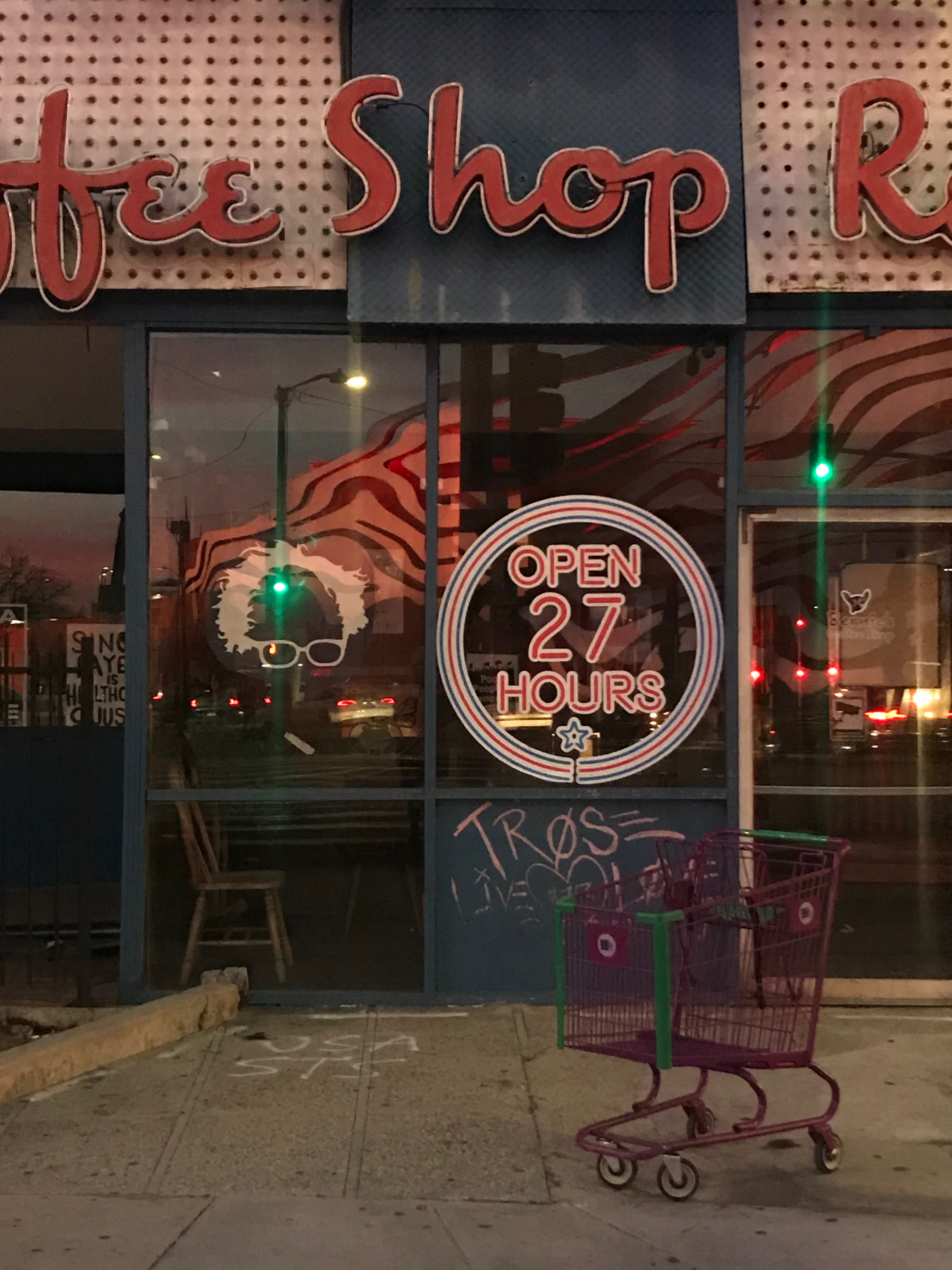 👨🏻‍🎨
visiting Sutu's studio

Sutu was the art director of the Spaced Out VR from Sundance. I found out when we talked on the first day of Sundance that he was going to move into a studio space in LA right after the festival, so I asked if I could visit him. And I ended up becoming his first intentional (because many people in the building found his work super cool, obviously) visitor~




It ended up being a 3.5 hr long visit, in which I spent maybe 1 hr just going through each page of his two most recent sketchbooks. His sketches were so well done, I don't want to call them sketches. Many created a compelling world that instantly pulled me in and made my mind wander as I focused on different parts of each drawing.





screenshots from

Sutu's instagram feeds



Sutu showed me his interactive comics, including

These Memories Won't Last

and

The Ocean is Broken

. He also showed me his three most recent VR pieces, which will be premiering this year at various film festivals. I felt special for being one of the first few people to experience these pieces as he just finished them less than a month ago.







🗓

the rest of my gap year?
The rest of my gap year is pretty much set: after my 3-week residency in Mexico, I will just be working on the documentary all the way until August. Hopefully I will be able to go to Burning Man with my friends to finish off the gap year with several days of totally stress-free fun.

Part of me hopes for another semester off, so that I can actually take a few months to do more exploration. I want to participate in a few ceremonies and try Ayahuasca and Ibogaine, and really dive deep into myself and gain new insights about what makes me me. But it doesn't look like Princeton allows a semester off, because of the junior and senior works that have to go with everyone else's schedule. So :( That's quite unfortunate. Maybe next summer then!



p.s.

My internal life wasn't as cute as the aesthetic of this page.

The reality of my internal life was a constant cycle of stressed states followed by shorter peaceful states followed by longer stressed stat

es. Each period of relative inner peace was between 20 minutes and 2 hours long. And I'd have a few peaceful periods each day, while the rest of the day was just different intensities of stress.
I hope whoever is reading and the future Wendi reading this page remembers this fact.