12```A few twists and turns later

8.5-8.11


Oh my god. This week's update is so hard to write... So much happened in my head -- who I felt or thought I was 8 days ago, 6 days ago, 5 days ago, and now, are all different. I wrote at least 30 pages of journals in a week. I feel somewhat settled now, though, and I don't feel like going through every thought I had in this page, because it would be too long and boring.

To give some order to the mental chaos of my week, here's a list of names relevant to the major events, in alphabetical order.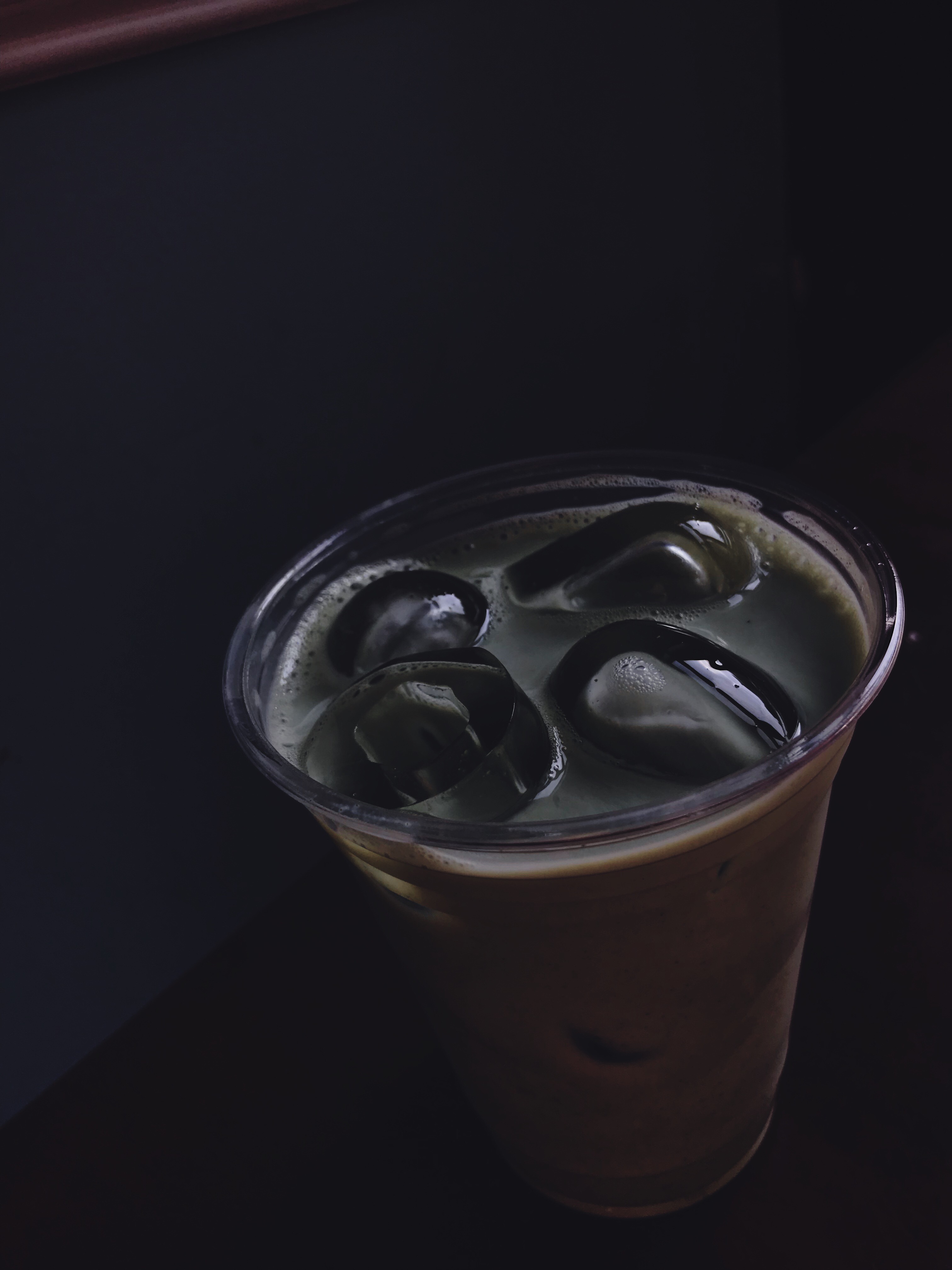 .
.
Amina

Something we talked about was not taking oneself too seriously and not attributing too much of what feels like one person's achievement to oneself. We were talking about privilege. There's the more obvious kind of privilege where you primarily look at one's socioeconomic status, but there are many other kinds that make all things a little less black and white.

It is always a sensitive matter to talk about elite education when you yourself are part of it. What does your elite education mean? On one side there is a responsibility toward the society because it takes so much out of so many people in all the abstract ways for an elite education to happen and for you to get it. It feels like part of a cycle for those who gained the elite education to use it for some kind of societal good. On the other side the "taking oneself too seriously" matter comes in. Who do you think you are and what do you think you know from reading and writing about theories in some idyllic environment for years? As with many things, we have to find our balance, right? But no one is anywhere to tell us where that balance is, and the conversation comes to a confusing halt where almost everything is said but no answer appears to be born. And maybe this is one of those questions that are not meant to be answered, but to be constantly juggled with wherever we are and to help us be aware of the influence and limit of whatever we do...




.
.
Baba

Two people recommended me this game, Baba is You, at the start of the summer when I asked for game recommendations. I just got around to play it this week and HOLY this game is such a gem. The whole point of the game is that you have to change the rules to win. I found myself turning into the wall to walk out of Baba's way, or even straight up becoming the flag and walking onto Baba to win... It's really creative and unique. Highly highly recommend!!



.
.
Billie

Billie Eilish is almost the sole trigger of my mental journey this week. There is a lot I can talk about her and what she means to me obviously, but I'll just share one thing here.

What makes Billie super fucking cool to me is not the weirdness of her music -- I'm sure there is bajillion music out there that's far weirder and more avant-garde than hers, but that she manages to make her weird cool music AND openly talk about her past crazy love for Justin Bieber. It's cool to be cool, and it's not cool to like Justin Bieber. It takes a person to not care about appearing to be cool, to be cool and be a fan of Justin Bieber at the same time, which makes this person altogether cooler... It just shows that Billie really doesn't care if certain things she does or says will negatively influence her cool image. I mean I do think Billie cares to a certain degree, but my point is that she doesn't let what people expect from a label to define her.

And I really admire her for that. For a quite long time I was jumping from one box to another to fit myself into. Then I realized I liked each box for a little bit but could not imagine myself fit into any of them, really. So, by the end of this week, I started thinking that I really should just give up on finding boxes. And I should stop telling anyone, including myself, what I am *going* to do, and instead just focus on what I am currently doing and feel like doing.





.
.
Doug

There is a new Netflix show that is so wild and crazy that I had a hard time believing it was a docu series. The show is called The Family, which is a Christianity organization that only worships Jesus and that has a tremendous amount of political power worldwide. Doug Coe, the main person behind The Family, literally gets presidents of different countriesm to pray together, and sometimes political issues are resolved through Doug. A few sentences don't do justice to the craziness of this whole thing, so I highly recommend watching it!!



.
.
Elie

Something Elie said in our conversation led me to the more settled mindset I have now. It was so simple that I feel dumb not realizing what I was doing. I don't remember what exactly I said, but he asked something like: why do you always say you can never do something?

The very scary thing about hearing him say this was: that was definitely not something I'd expect anyone to say to me in high school. I did my best to try a lot of things in high school and was shameless enough to sit through a whole term of quantum physics without really understanding what was going on in that class. And my mindset was definitely shifted in college. The whole thing with putting myself into boxes that I mentioned in the "Billie" section, was also not something I did in high school. I guess not thinking about career made it a ton easier to not giving myself labels and just doing whatever I felt like. Whereas when I arrive in college, my next big goal is now to pick an industry and get a satisfying job that I can do decently well in and fully enjoy, and this new challenge just made me start to evaluate what I could do or could not do in every single aspect possible. So all of a sudden I was focusing on the negatives, and the barriers between me and many disciplines only seemed larger and larger. Princeton's rigor certainly didn't help. I felt intimidated by the introductory STEM courses there, however shameless I was in my elite high school taking a few of the hardest STEM classes.

Enough with the rant... Basically, after our conversation on Friday, I arrived at the feeling that I should stop obsessively asking myself what kind of person I am and what kind of career path fits my temperament and values. I should stop prematurely deciding for myself what I can or cannot do or become, and just focus on the Wendi at the present moment. And since then I've been feeling very peaceful with almost everything I do (exception being when I felt like I was procrastinating, like cooking food that I didn't need to eat right around midnight...)






.
.
Gnomon

Monday I had my interview with Gnomon. My interviewer asked me if I would for sure commit for the entirety of the program, which takes two full years, and I said yes. He asked me if I would be fine with being placed in a company to work towards the end of the program, and I said yes. He asked if I would be willing to not go back to Princeton afterwards and just enter the entertainment industry, I said it wasn't part of my plan but I was open to that possibility.

Tuesday I got a call from my interviewer who wanted to confirm again that I would definitely do the entire program, and I said yes, definitely.

Wednesday I got my rejection letter.

It's impossible to not feel somewhat sad about this dream unrealized. Even though I only started considering the 2-year program just a month ago, I had been so excited and overly optimistic about getting in that I only thought about this one program and nothing else for my gap year. I also worked really hard in this short duration of time to prepare my portfolio. But it is what it is! I have new ideas for my gap year now and I am genuinely excited for what's to come!

At the beginning of the week, I was very self-aware about my background as a Princeton student. I feared that the Princeton name made it a lot harder for Gnomon admissions to believe that I was serious about the program, and my previous lack of experience in concept art made my application look worse. There was a whole mental journey in itself that I'm not going to dive into now.

I made a little video that night, thinking about Gnomon's rejection for sure, but more so my insecurity with my creativity and passion.






.
.
JoJo

I stumbled upon JoJo Gomez' choreography for Billie Eilish's songs on Monday, and I'm such a fan!!! She added a lot of craziness to the choreography that really embodied the spirit of Billie's album When We Fall Asleep Where Do We Go.

Please watch these videos:












.
.
Keld


A lot of what I've been saying about my overplanning and overthinking and not initiating or not finishing things in the past few weeks' updates seems to come down to a weakness in problem-solving. Or at least part of it comes down to that. I talked to Keld -- someone whom I met online through a mutual friend and whom I know almost nothing about and who seems really intelligent and who talked about VR with me two weeks ago -- on Wednesday night, some hours after I got rejected by Gnomon and when I was just trying to figure out anything I could do for the gap year. And Keld suggested me to learn programming, which is different from coding, to just get better at problem-solving. I have taken a few CS courses throughout the years, but I guess the timing of my conversation with Keld was just so right that learning programming now feels almost personally important to me, and it's now much more than just a nice skill to have.





.
.
Mizoguchi

Ellie let me borrow her copy of The Temple of the Golden Pavilion, which is a beautifully written book about beauty and obsession. The book is based on a true event wherein a monk set the Reliquary of Kinkaku-ji on fire in 1950 because it was too beautiful. Even though the main character, Mizoguchi, always used the word "beauty," I felt that what he was really experiencing, this obsession of beauty, was being overwhelmed by the sublime. The Golden Temple, which appeared to be eternal, so overpowered Mizoguchi that he could not go by his life without comparing his own transience and lack of beauty to the eternal beauty of the Golden Temple. It is a fascinating tale, and Yukio Mishima was just so good at explaining the character's logic in such a compelling and rational way that it became easier and easier to empathize with Mizoguchi, who'd appear to be insensitive and aloof from the onset. I created a note in Evernote to just write down some quotes and my thoughts while reading. It was so good!!